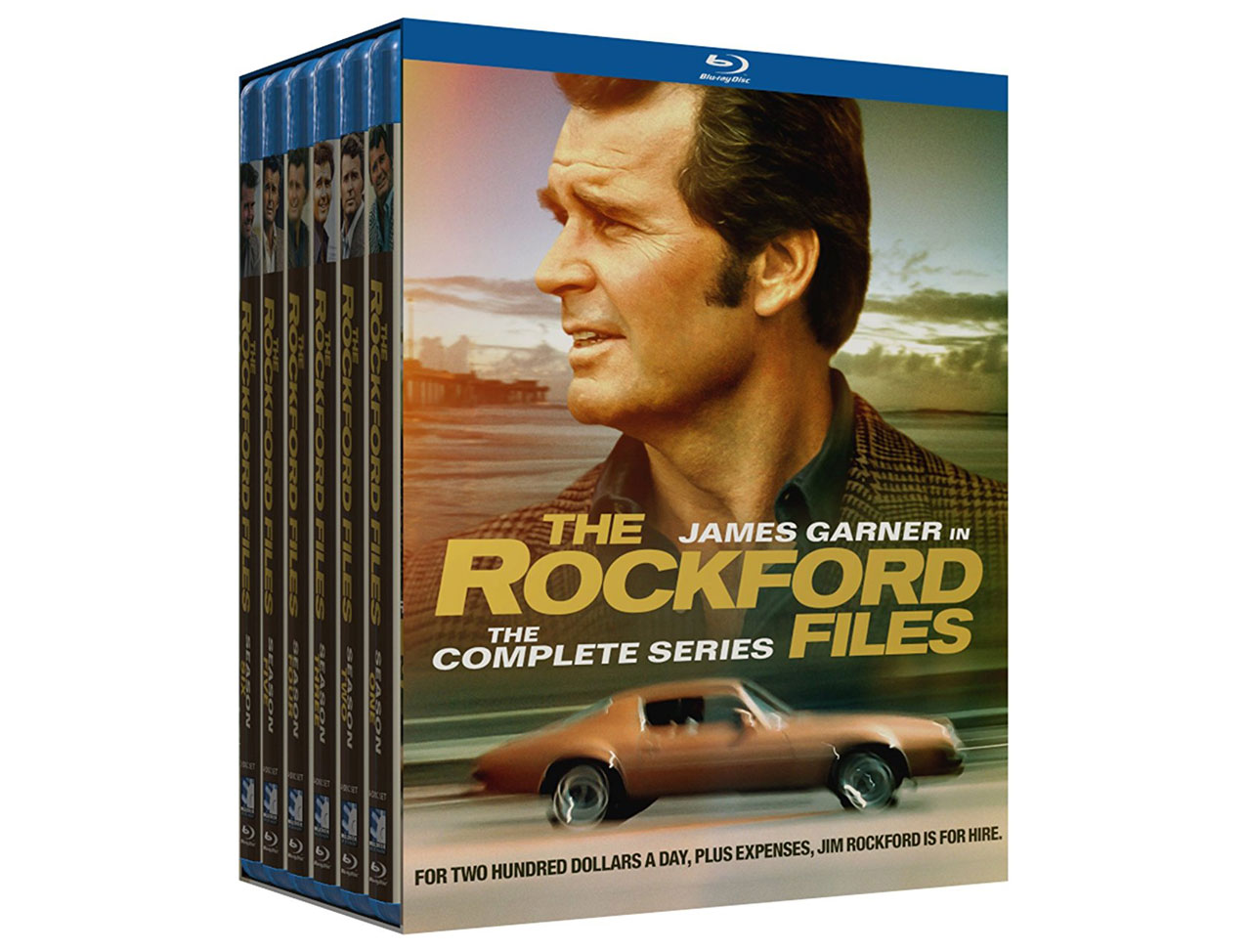 "For two hundred dollars a day, plus expenses, Jim Rockford is for hire."
The Rockford Files was a television drama that broadcast on NBC from 1974 through 1980. In the series, Oscar-nominated James Garner starred as Los Angeles private investigator Jim Rockford who was not your typical PI. Having served time in San Quentin Prison for a wrongful conviction, Rockford lived in a mobile home and considered a "low budget" investigator, taking on cold cases such as insurance scams, as well as missing persons cases.
The show, ranked #39 in a TV Guide list of the greatest television shows of all time, remains in syndication until this day.
The Rockford Files – The Complete Series will release to Blu-ray on June 27, with all 122 episodes from its six seasons digitally remastered for high definition. As far as extras, we haven't received any information about digital copies or extra bonus content.
And, there were eight TV movies associated with the TV show, but it does not appear those are included with this boxed set.
The 22-disc collection from Mill Creek Entertainment carries an MSRP of $129.98, and is currently available to pre-order for $56.22 (Amazon).
Get more news about upcoming Blu-ray & 4k Blu-ray releases!