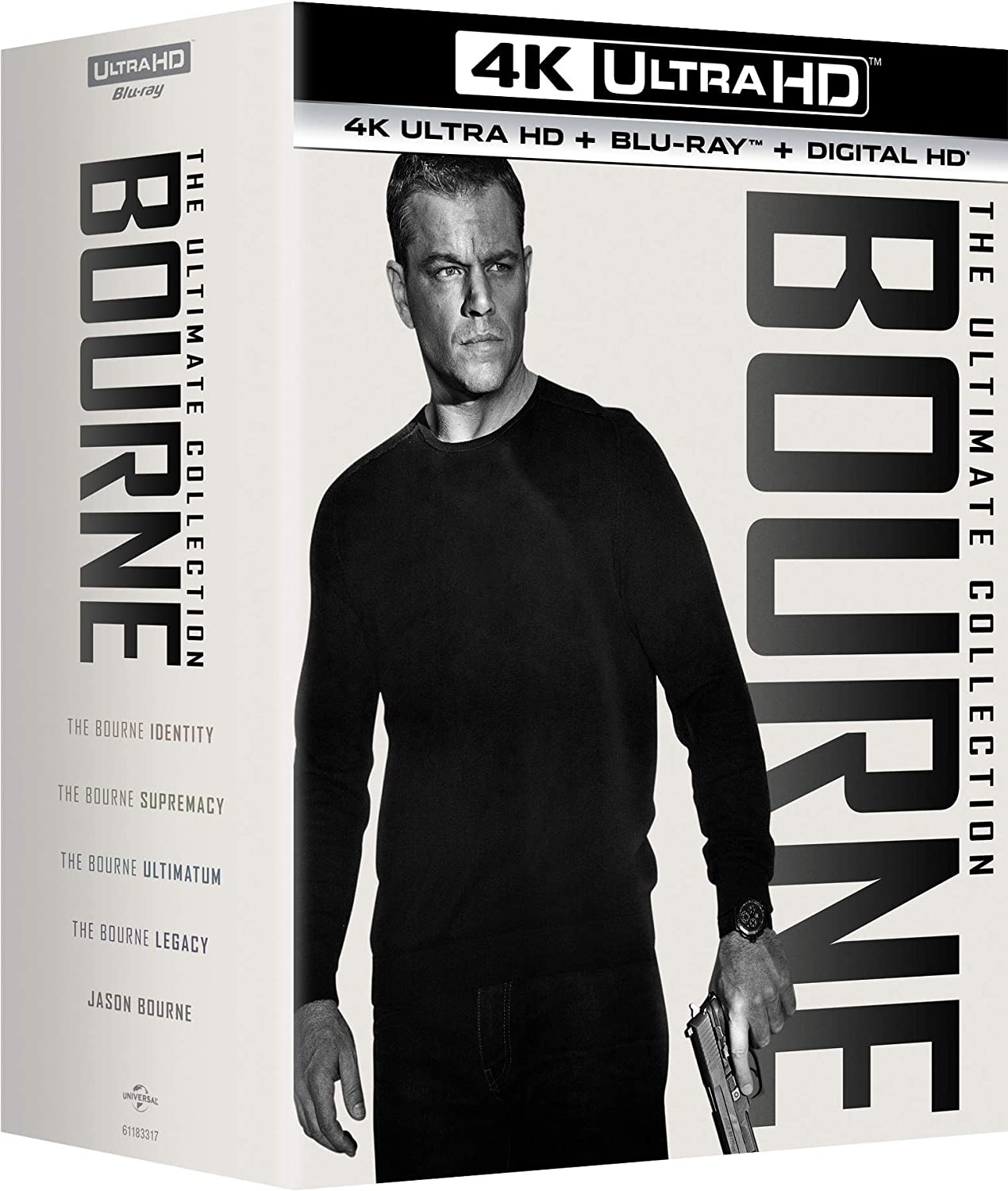 If you waited on purchasing the individual Bourne movie titles that got released to Ultra HD Blu-ray last December, you may have done yourself a favor, financially.
The Bourne Ultimate Collection, an 11-disc boxed set from Universal Studios Home Entertainment, packs all five of the Bourne-franchise films that started with The Bourne Identity (2002) and ended with, presumably, Jason Bourne (2016), is list-priced at $129.99. [Update: List Price: $69.99 | Price: $49.99 on Amazon]
The individual Bourne films on Ultra HD Blu-ray sell for at least $20 each, making the collection a minimum of $100 vs. $85 for the compiled set. The Bourne Ultimate Collection releases to stores on June 6, 2017.
The Bourne Ultimate Collection contains the films The Bourne Identity, The Bourne Supremacy, The Bourne Ultimatum, The Bourne Legacy and Jason Bourne, as well as hours of bonus features and digital copies of each film.
Video on the feature films is presented at 2160p with High Dynamic Range (HDR) color for TVs and UHD BD players that support it. The soundtracks are offered in a range of audio formats including DTS:X Master Audio, DTS-HD Master Audio 7.1, and DTS-HD Master Audio 5.1.