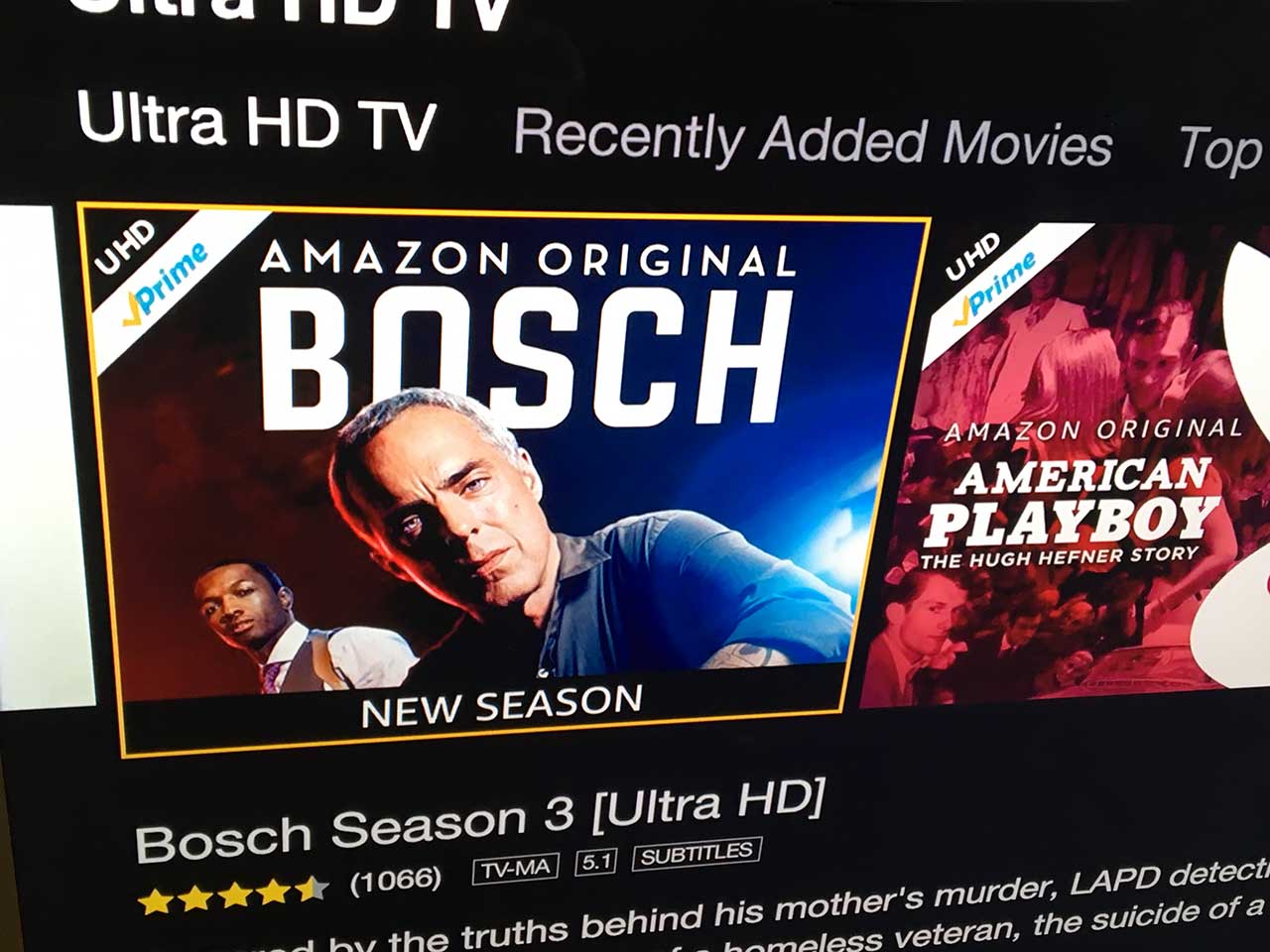 Xbox One S already has the advantage over PS4 of playing Ultra HD Blu-ray Discs at their proper 4k resolution. Even more, the console plays UHD BD discs with embedded HDR specs, making the high resolution video pop even more with increased color depth.
Now, the One S can boast support for Amazon Video that's offered in 4k, as well as with HDR enhancements. The new update to the Amazon Video app for Xbox One S will work on any TV, but of course you'll only get the 4k resolution and HDR color on TVs that support those video specifications.
Amazon has an expanding list of content in 4k including titles such as Love & Friendship, Manchester by the Sea, Sneaky Pete, The Grand Tour, and In HDR, Amazon Video customers can stream shows like Bosch, Mozart in the Jungle, Man in the High Castle, and Transparent.
Unfortunately for PS4 Pro owners, the Amazon Video app still only supports HD resolution. The console is yet to support 4k streams but will play 4k video through Media Player app and some games in 4k.
Source: Microsoft