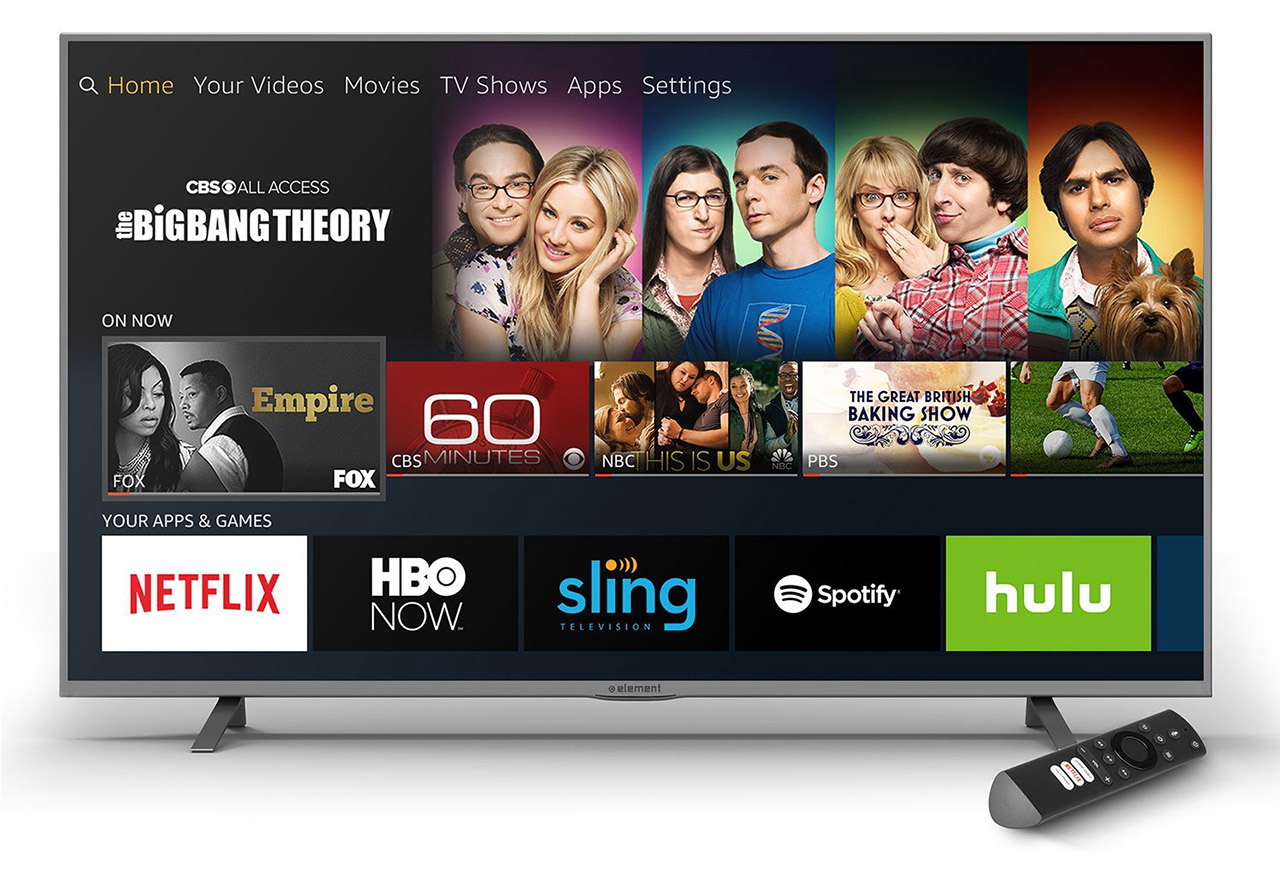 Amazon is taking pre-orders on a new Element 4k LED TV that comes with an integrated Fire TV platform. The Element TVs are available in 43″ ($449), 50″ ($549), 55″ ($649), and 65″ ($899) sizes and will start shipping on June 14, 2017.
The Smart TVs have a native refresh rate of 60Hz (120Hz Effective), 4k video resolution (3840 x 2160), Bluetooth 4.1, dual-band/dual-antenna Wi-Fi (MIMO), four HDMI ports (two are HDMI 2.0 with HDCP 2.2), and plenty of other input/output options.
The 4k TVs from Element are powered by a 1.1 GHz quad-core CPU, multi-core 3D GPU, 3GB memory, and 16GB internal storage (expandable to 128GB via USB/SD).
In terms of programming and on-demand content, the Fire TV platform provides search results from over 140 channels and apps such as Netflix, Hulu, HBO NOW, SHOWTIME, STARZ, and Amazon Prime Video. For local HD/SD channels, the Element TVs can display live, over-the-air content with the use of an HD antenna.
The Element 4k TVs with Fire TV also include a voice remote with Alexa, enabling Amazon Echo features such as finding shows, fast forwarding/rewind/pause, and controlling smart home devices.