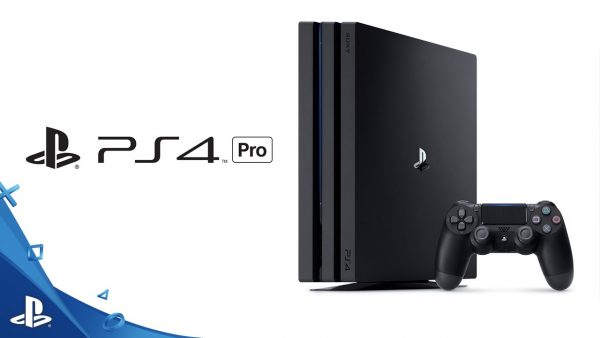 Some time ago, I had the privilege of playing the PlayStation Pro at an industry event under conditions which you could easily describe as ideal.
The Pro itself was in pristine condition and hooked up to a top of the line HDR Samsung television and the absolute cleanest speakers you'll ever have the privilege of listening to. Everything at the booth that day was specifically engineered to represent the very best in modern technology.
Despite this, I remember walking away from the presentation thinking "Oh, that was neat."
To explain why I felt so underwhelmed, I need to slightly alter my previous statement. Everything at the booth that day was top of the line, except for the game I played.
That day, the PlayStation 4 Pro was running an upgraded build of Deus Ex: Mankind Divided which was designed to take advantage of the console's HDR capabilities. Having previously played Mankind Divided in 1080p, I could tell that the PlayStation Pro version of the game was, in fact, better looking and slightly smoother.
However, it wasn't that better looking, and it wasn't that much smoother. This was clearly the best way to play the game, but actually playing the game did little to inspire a sense of thrill.
At an event designed to convey the message that everything here is something that you absolutely must have, I walked away from the PlayStation 4 Pro feeling like I just played a console that I wouldn't mind owning, but didn't crave.
I trace that feeling back the game I played. I have nothing against Deus Ex, but that game was not originally developed to take advantage of the PS4 Pro's capabilities. Then again, there really aren't any games which can make that claim. Even a game like Horizon: Zero Dawn that is used as one of the poster children for the PS4 Pro's capabilities aren't designed to take advantage of the console's full capabilities.
That's a problem. It's a problem for the PlayStation 4 Pro, it's a problem for Microsoft's Project Scorpio, and it's a problem for all next-gen consoles that are going to be built on 4K technology.
Right now, the average consumer doesn't believe they need a 4K television or 4K console. They're right, but that's not the point. The point is that new technology like this is supposed to generate desire where none exists.
The PlayStation 4 Pro isn't doing that because it doesn't feature any games which simply can't be played on systems most people already own. It provides a better-looking version of those titles, but it doesn't provide the type of experience that makes you run out and buy a new TV, a new console, and new games.
While that's ok for now – Sony doesn't expect the PlayStation 4 Pro to be a best seller – It does create problems for the next generation of consoles that will likely be 4K-first devices. The time to generate hype for that technology isn't when those consoles are released; the time to do so is right now.
Unless Sony and Microsoft are willing to break their promise and start showing off games which are only possible with 4K technology, they're going to face an uncertain future full of uninspired consumers.