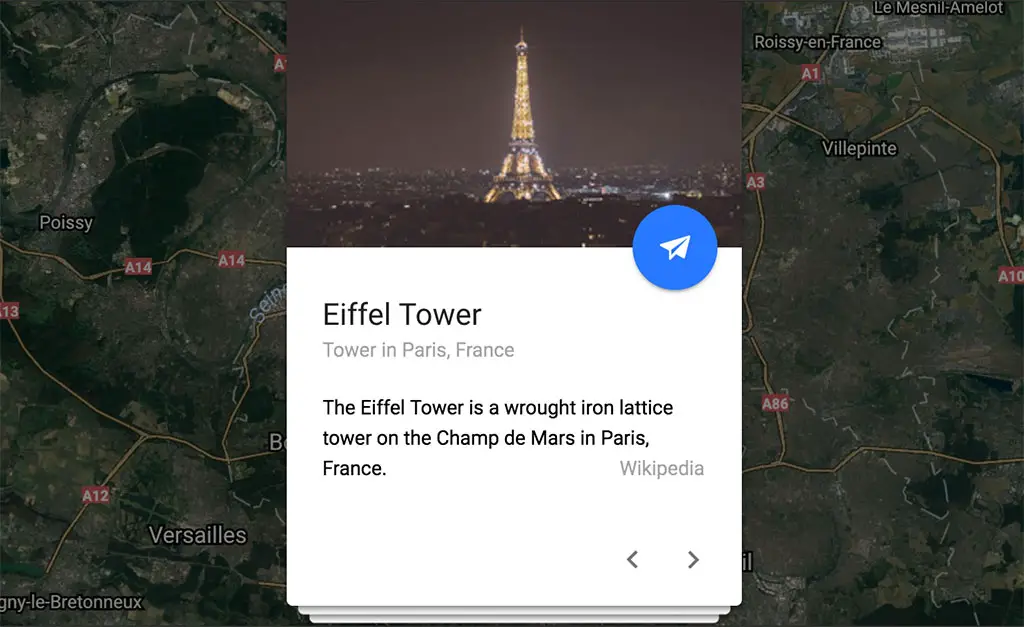 Google has launched an improved Google Earth that takes you around the world with new and enhanced features such as Voyager, Knowledge Cards, Postcard Share, search queries, and a 3D button to tilt the map.
With 3D (when available), places like New York, Tokyo and Rome can be viewed in 3D by holding Shift and dragging at the same time. Postcards can be snapped at any time and shared with friends via social media networks.
Voyager lets you experience places with interactive stories from around the world. And, Knowledge Cards let you flip through virtual index cards to learn about local landmarks such as the Eiffel Tower.
Google has also incorporated their almost-trademark "I'm feeling lucky" option, where you can let Earth take you someone you may have never thought of going.
Check out their promotional video below or use their short URL: g.co/earth to try out the new features.