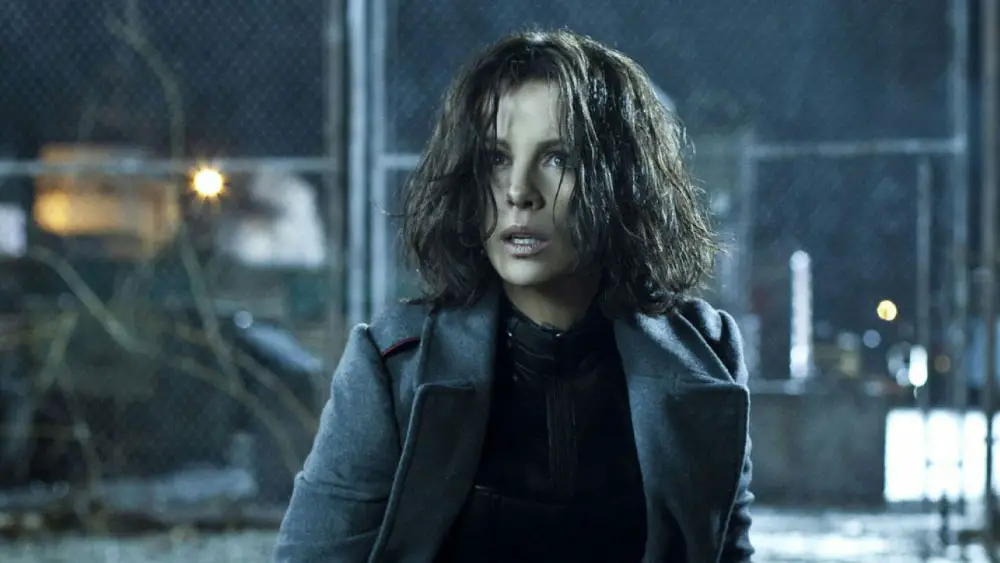 Not every new digital movie gets released to Digital HD (1080p) and Digital UHD (4k), but when they do we like to point it out. This week's early digital release of Underworld: Blood Wars can be purchased from several digital movie services including Amazon Video, iTunes, and Vudu, but of those platforms only Google Play has the film available in 4k.
It's a bit of a surprise that Vudu doesn't have Underworld: Blood Wars in 4k UHD, as they typically offer more titles in UHD than Google. Vudu does, however, have the best deal in town if you're looking for the Blu-ray Disc as well. Those who purchase Underworld: Blood Wars in Digital HD can opt for the Disc & Digital option ($19.96) that will ship you the Blu-ray combo edition when released.
Bonus features with some digital purchases include "Underworld Endless War" Parts One, Two and Three, as well as the featurette "Best Kills." Sony has the exclusive "Underworld: Blood Wars – New Feud, New Lycans." Vudu has the extra "Selene: A Warriors Return." And, iTunes includes the graphic novel Underworld: Blood Wars along with four featurettes.
In Digital HD or SD, Underworld: Blood Wars is $14.99 from most services. Google Play sells Underworld: Blood Wars for $29.99.
Want a better deal? You can actually get all five Underworld films in HD for $34.99, on sale at Google Play and iTunes. Vudu has the same collection in HDX for $36.99.
Here's where to buy Underworld: Blood Wars Digital HD/SD
Amazon Instant Video – $14.99 (HD) $14.99 (SD)
Apple iTunes –$14.99 (HD) + iTunes Extras | $14.99 (SD)
CinemaNow  – NA (HD) NA (SD)
FandangoNow (prev. M-Go) –$14.99 (HD) | $14.99 (SD)
Google Play –$19.99 (HD) | $14.99 (SD)
Sony Entertainment Network – $14.99 (HD) + Bonus | $14.99 (SD)
Verizon FiOS On Demand – $15.99 (HD) | $15.99 (SD)
Vudu (Walmart) – $14.99 (HD) + Vudu Extras | $14.99 (SD)
Microsoft Video – $14.99 (HD) +Bonus | $14.99 (SD)
*Prices at time of article publication
NA: Not available upon publication