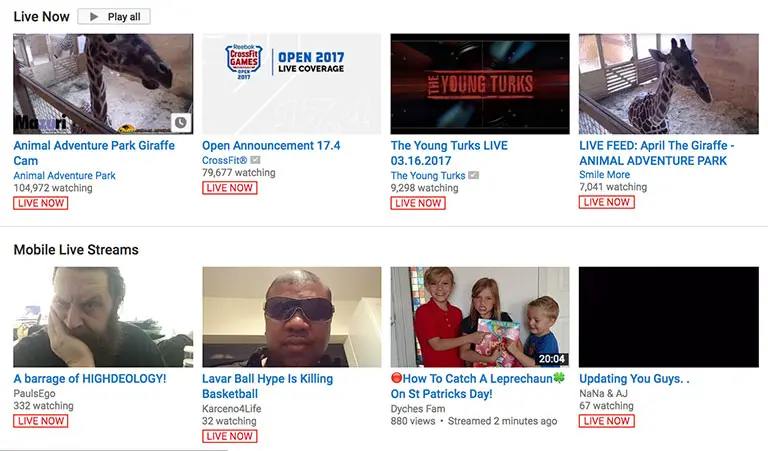 Today, YouTube users are reporting the ability to live stream from mobile devices even if they have less than 10k subscribers. The live stream feature has been available to all desktop users, but the mobile option was previously restricted to larger channels.
The live streaming works on Android devices running 6.0 or higher and on iOS devices with at least system 8. That's according to the current Google specifications. However, if you've had your live stream restricted (from desktop or mobile) within the last 90 days don't bother trying.
We might expect more and more users to get the mobile option in due time. You can check out YouTube's Live Stream Help Page for more info if you're ready to try it out. Of course, your account will need to be verified by Google first. And, do us all a favor and live stream something worth watching.