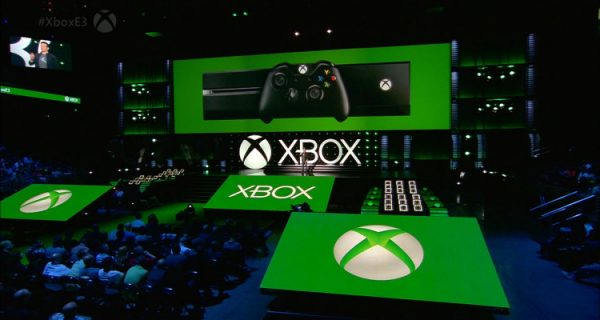 As companies like Microsoft and Bethesda announce their E3 2017 presentation dates, it's becoming clear that the biggest gaming event in the world is going to be bigger this year than it's ever been.
In fact, it's hard to think of an E3 in recent memory where there's been more on the line. Every major company presenting at E3 – Microsoft, Sony, and Nintendo – are preparing to enter an interesting time. Each has a lot to lose, a lot to gain, and a lot to prove.
For Sony, they have to prove that they have something left to show. They have already revealed the PlayStation 4 Pro – which is likely to be the last console we see from Sony for some time – and they even recently revealed several major games on the horizon.
In the past, Sony has stolen the show by bombarding gamers with a series of surprise announcements that get everyone buzzing. This year, however, they seem to have played their hand a bit early. While you can't discount the possibility they have some incredible new footage to share or maybe even a surprise or two up their sleeve, they're the one company who seem to have their hand in play.
Nintendo, meanwhile, has to prove that they have the software library needed to sell the Switch. For the most part, we know exactly what the Switch's hardware is going to offer. People will need to be able to play the console for extended periods of time before anyone knows for sure whether or not it's truly unique, but those who buy into the Switch early know what they're getting.
Except on the software front, that is. Previous Nintendo consoles have struggled because gamers are left with very few games to play in-between major Nintendo releases, and thus far, it looks like the Switch could suffer from the same. Does Nintendo have enough games in the tank to keep the Switch's hype train on track?
Then you have Microsoft who, quite honestly, do have the most to prove for the simple reason that their future is the biggest question mark. We know that Project Scorpio is apparently an incredibly powerful system, but we don't know exactly what it will have to offer beyond raw processing power. Microsoft has been teasing big things – such as the end of console generations – but the mysterious nature of these promises have left many to imagine how they can accomplish such things.
Most importantly, their software supplies are running low. The games that Microsoft can potentially show off at the event feel pretty obvious at this point, meaning that the footage they show either needs to be show-stoppingly incredible or topped off by one or two announcements that nobody will see coming. They've gotten a lot of mileage out of promising the future, and this is the year they must deliver.
Honestly, though, every company should be feeling the pressure at this years E3? Why? Because this will be the one show that nobody can afford to lose.