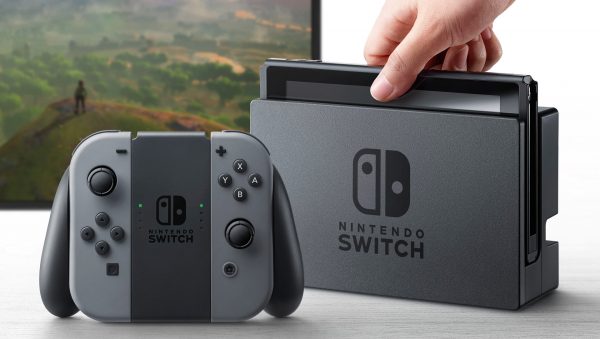 Late last year, Nintendo released the NES Classic Edition; a system best described as streamlined nostalgia. Even though the NES Classic came with 30 games, a short controller cord, and no official way to improve either of those shortcomings, it became one of the hottest items of the holiday season.
The success of the NES Classic Edition spoke to how powerful gamers' memories of Nintendo's glory days are. The Nintendo Switch speaks to how far removed Nintendo is from those glory days.
The Switch's problems start with its price. At $299, the Nintendo Switch is cheaper than the $399 PS4 Pro and will almost assuredly be cheaper than Microsoft's upcoming Project Scorpio. It's also significantly less powerful and lacks those consoles' 4K media capabilities.
That price point is also a bit deceiving. Considering that the Nintendo Switch only ships with 32 GB of available memory, you're going to need to buy an SD card at some point. That will add an extra $20-$50 to the cost based on the size of the card. Extra controllers, meanwhile, will run you $49.99 a piece for one Joy-Con controller and $69.99 for a Pro controller.
But that's not all. You're also going to have to pay an annual fee to play games online. We don't know what that fee is yet – it's estimated to be somewhere around the $50 mark – but we do know you'll get a free game a month for your subscription fee. Then again, it's a SNES or NES game that you only rent for the month. You don't get to keep it.
I could go on, but the point is that Nintendo tried to release a modern console that is modern in all of the wrong places.
It's almost as if the systems' features were determined by a very bitter Nintendo employee who was tired of releasing the cheapest console every generation while Sony and Microsoft raised their prices and sales figures. They were tired of letting gamers play games online for free. They knew they were expected to give people who paid for their online service free games, but they didn't want to go too crazy with it.
As a consumer electronic device, the Nintendo Switch is just such a bizarre overall package. It's the embodiment of Nintendo's recent philosophy that modern gaming is worth flirting with, but not worth committing to.
Now granted, none of this has anything to do with the console itself. The Nintendo Switch is fun to play and is built on some genuinely interesting design choices. The problem is that the Nintendo Switch should have been cheaper. The problem is that its online service should have either been free or attached to a series of services so vastly improved from what Nintendo has offered in the past that you don't mind paying for it.
The problem is that the Switch is being brought to us by a company that only understands the aspects of modern gaming that allow them to make more money.