The last time a new episode of Twin Peaks was on TV? June 10, 1991. The next time? May 21, 2017.
Yes, this is damn fine news.
The groundbreaking cult classic is returning for 18 all-new episodes that will air on Showtime. Just today we saw a sneak peek of what Agent Dale Cooper (Kyle MacLachlan) will look like.
Now while there's certainly a high potential for the whole "You can't go home again" factor, we've identified 4 solid reasons why fans should indeed be optimistic about the return.

1. David Lynch is directing every episode.
Love him or not understand him, there's no denying David Lynch is a visionary. Lynch's tight control over Season 1 is surely the main reason why it was superior to the second season. This is his baby, and it's only right that he be in charge of all of it.

2. Almost the entire original cast is returning.
This isn't some money-grabbing reboot with pretty new actors getting to mix it up under the vaunted Twin Peaks title. This is the old gang back together again. How have the characters aged? How have the actors aged? And most importantly, how hot is Sherilyn Fenn these days? These questions and more will be answered when we see our old friends again.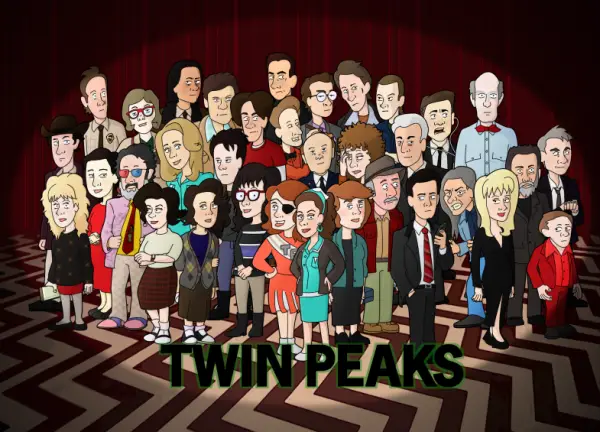 3. Cable TV means the "pure heroin" version of Twin Peaks.
The fact that ABC aired a bizarre creation like Twin Peaks in 1990 is still astounding. But it took less than two years for both parties to realize David Lynch + network television = stifled creativity. Showtime president and CEO David Nevins says he's excited to air the "pure heroin" version of the show, and while heroin is an otherwise wretched scourge on society, we'd be lying if we said we didn't love that description.

4. Angelo Badalamenti is back at the keyboard.
We're trying to think of a TV show that relied as much on its soundtrack as Twin Peaks did, but we can't. The handful of haunting scores created by Angelo Badalamenti were heard incessantly, and yet they never grew old. The fact that he's back for the return is excellent. Just listen:
https://youtu.be/DHRARCb4APA
Twin Peaks makes its return May 21 at 9 p.m. on Showtime with a two-part premiere.
Right after the premiere, Showtime subscribers will have access to the third and fourth parts, exclusively across the Showtime streaming service, Showtime Anytime, and Showtime On Demand.
See ya at the Double R!