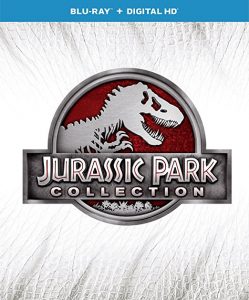 Here's one of those great deals you'll regret not jumping on. Amazon has got the Jurassic Park Collection on Blu-ray for just $19.99 — that's $25 off the list price of $44.99 for an average of $5 per movie.
The collection includes all four 'Jurassic' films on Blu-ray including: Jurassic Park, The Lost World Jurassic Park, Jurassic Park III, and Jurassic World, as well Digital HD copies of each movie that can be redeemed with iTunes or UltraViolet.
Jump over to Amazon to grab this deal while it lasts, or check out other Cyber Monday deals today only.