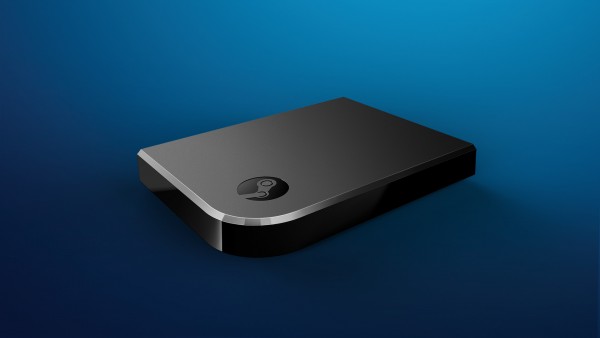 Dev Days represents one of the only times each year when game studio Valve decides to shed a little light on the inner workings of their operations and reveal what fans of the company's service and product lines have to look forward to. They generally try to keep the event low-key, but that doesn't stop the biggest news from leaking onto the internet.
This year, the highlight of Dev Days is certainly the rumor that Valve has partnered with Samsung to create a new series of televisions that will have Steam Link built-in. For those that don't know, Steam Link is a device that runs off of your TV and home network. Once it has established a connection with both, it automatically locates any computers on your network with Steam on it. This allows you to "stream" PC games you have installed through Steam to your television and play them there.
The device serves as the centerpiece of Valve's initiative to move PC gaming to the living room. If the details of this rumor are correct, it means that any supported lines of Samsung televisions will automatically be able to stream Steam games straight out of the box.
Besides the $49 this will save PC gamers who would have bought a Steam Link anyway, the biggest advantage to this potential partnership is that it removes another hardware barrier for those who wish to enjoy PC gaming away from their desk set-up. You'll still need a compatible controller and a computer capable of running any games you may wish to play, but this integration is still the most organic the process of playing computer games on a television has ever been.
It's also interesting that Samsung may have reached another agreement with a video game company given that they previously announced certain models of Samsung televisions will be compatible with Sony's PlayStation Now game streaming service.
Speaking of Sony, Valve's Jeff Bellinghausen mentioned during an interview at Dev Days that Valve will be expanding their support of the PlayStation 4 controller. Specifically, they will be incorporating touchpad and movement capabilities along with standard button input mapping. This is great news for the thousands of gamers that prefer to use a PlayStation 4 controller for certain PC titles but refrain from doing so due to its currently limited capabilities that require the use of third-party apps.
Elsewhere, Valve employees hinted at a wireless upgrade for the HTC Vive as well as new VR controllers that will incorporate grip control. Through this use of this mechanic, a player will be able to reach out and grip the controller in order to simulate the virtual interaction of grabbing an object.