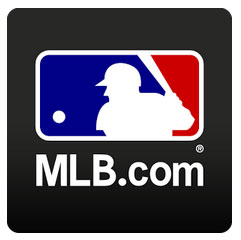 The MLB.com At Bat app for both Android and iOS devices has been updated just in time for the postseason, with new features and improvements to the apps but also restrictions depending on what network the games are broadcast on. The MLB postseason starts tonight, October 4th with the American League Wild Card game between the Orioles and Blue Jays at 8:00 p.m. ET on TBS. Let's take a look at what's new with the MLB.com At Bat app.
Android & iOS Devices
On both platforms the MLB.com At Bat app will provide live postseason coverage for every game through the 2016 World Series.
Postseason.TV ($4.99) subscribers can get live companion coverage with up to 10 alternate Camera angles for the AL Wild Card, AL Division Series and AL Championship Series. But those features are for TBS broadcasts only.
MLB.TV Premium subscribers ($9.99) can watch every game of the World Series live with a one-time authentication through a participating video provider. However, those games will include FOX broadcasts only.
Apple iOS Updates
In addition to the improvements above, the MLB.com At Bat app now supports iOS10 with new features and functionality, provides enhanced notifications with 3D Touch (highlights can be watched in the Notification Center for the first time), and a new iMessage sticker pack for the Message App.