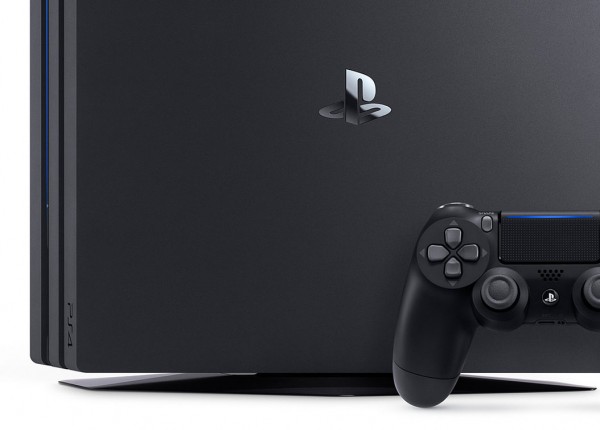 If you went into Sony's press conference yesterday looking for details about their rumored 4K upgrade to the PlayStation 4 previously known as the PlayStation Neo (now dubbed the PlayStation Pro), then you likely did not walk away disappointed.
Thanks to yesterday's event, we know that the PlayStation 4 Pro will indeed be a 4K-centric gaming console that will support 4K streaming content (such as the 600 hours of Ultra HD Netflix content that will be available when the system launches) as well as upscaled 4K gaming graphics made possible by the Pro's top of the line new GPU. Future VR owners will also benefit from the PlayStation Pro's capabilities, as only the Pro will be able to run PlayStation VR games at their maximum possible resolution and framerate. We even know that the PlayStation Pro will be available on November 10th for $399.
If you went into yesterday's press conference looking for a reason to actually buy the PlayStation 4 Pro, however, then you likely walked away very disappointed.
The basic summary of the PlayStation 4 Pro that is floating around the internet is "If you don't own a 4K TV, then you really have no reason to buy one." While Sony did their best to argue against that point during their presentation by noting that even those without 4K TVs will still be able to experience the framerate and resolution benefits that the Pro's stronger hardware offers, when you factor in the fact that all PlayStation 4 models are going to receive an HDR firmware update, then the slight increase in resolution the Pro might offer non-4K users is fairly negligible.
What's really funny, however, is that even 4K TV owners are going to have a hard time justifying the purchase of a PlayStation Pro considering that the system offers nothing that the $299 Xbox One S doesn't in terms of 4K content except for whatever upcoming PlayStation exclusive 4K compatible games the Pro will be able to run.
Actually, considering that the PlayStation 4 Pro doesn't even come equipped with a 4K Blu-Ray drive, it offers substantially less than the cheaper Xbox One S does in that respect.
That's the real issue with the PlayStation 4 Pro. While it's unfair to compare the system to Microsoft's upcoming Project Scorpio given that the Scorpio is intended to be the company's next-gen system and the Pro is not intended to be Sony's, even when compared to the spiritually similar Xbox One S, the PlayStation Pro just doesn't measure up.
Add up everything that we now know about the PlayStation Pro, and you're left with a system designed to appeal to those who own a high-end 4K TV, don't care about physical media, love PlayStation exclusive games and want them to look as great as humanly possible, are interested in only top of the line VR experiences, and have an extra $400 to spare.
If you can't check off every one of those requirements, then there truly is no reason to buy one.