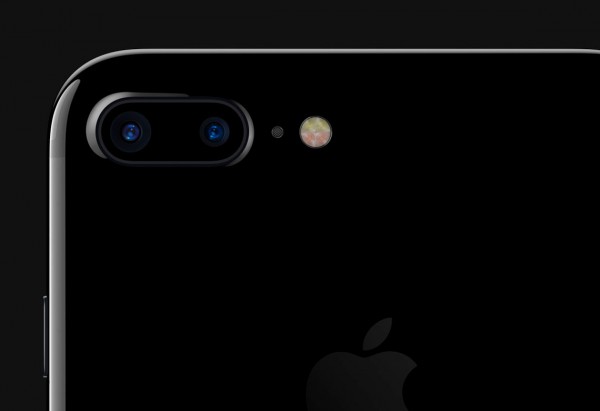 Apple had their event in San Francisco today during which they revealed features of the iPhone 7. While not a jaw-dropper like previous announcements, the iPhone 7 does have some significant changes that will likely be carried through to future models.
Say "Bye" To The Headphone Jack
Apple is taking a chance by removing the headphone jack in the iPhone 7, betting on their customers to finally make the move to wireless Bluetooth headphones. Their new W1 chip enables low-power Bluetooth connectivity to several new wireless earbuds. The buds range in price from $159 for the Apple-branded AirPods to $300 for Beats' Powerbeats3. Not ready to toss away your expensive Sennheiser headphones? No worries. There will be an adapter that plugs into the Lightning dock.

Cameras
Instagram here we come! Both iPhone 7 models have a new, wider f/1.8 aperture lens for taking better pictures in dark areas. And, the sensor for the larger back camera has been upgraded to 12 megapixels for more detail. The front camera has been upgraded to 7 megapixels.
Dual-Lens Camera
The iPhone 7 Plus has even better upgrades with a wide-angle (28mm equivalent) lens and 10x telescopic lens (2x optical) that can be switched by tapping the 1x or 2x button within the Camera app. There's also a depth-of-field feature for creating a shallow area of focus. Apple's marketing chief Phil Schiller boasted, "This is the best camera ever made on any smartphone."
Image Stabilization
Both iPhone 7 models get image stabilization, which was previously only available on the iPhone 6 Plus. Woohoo!
New Glossy Black Finish
The iPhone 7 will be available in previous colors including matte metal, matte black, gold, silver, and rose gold, along with a new glossy, mirrored black finish called "jet black."
Stereo Speakers
Yeah! We've been waiting for this. The second speaker was apparently waiting for the headphone jack to go away. And so it has.
Water Resistance
From the outside the iPhone 7 and iPhone 7 Plus look pretty much like the iPhone 6s, except that the new phones are water resistant. No more worrying about taking your phone out in the rain.
Screen Replacement
Apple has also made it cheaper to replace cracked iPhone screens by making changes to their AppleCare+ warranty plan. Although not mentioned at the event, screens can be replaced up to two times for $29 each incident. However, if you add in the cost of the Apple Protection plan ($129) you're still looking at a much more expensive replacement screen than a "Ma & Pa" fix-it shop (usually around $40).
Availability
Apple is taking pre-orders for the new iPhone 7 and iPhone 7 Plus starting September 9, with availability beginning September 19, 2016.
[Editor's Note: This page had multiple revisions due to server issues.]