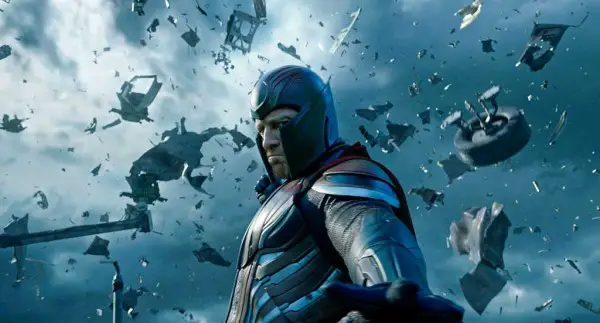 Digital releases usually come on Tuesdays along with Blu-ray and DVD, but Fox Home Entertainment is doing something different by releasing X-Men: Apocalypse this Friday, September 9th. The digital movie is currently available to pre-order for $14.99 (HD), and includes some bonus features from select services.
The purchase from Apple offers the most robust bonus features with iTunes Extras, including deleted and extended scenes (and optional introductions by Bryan Singer), gag reel, wrap-up video, feature-length audio commentary, photo gallery, and 1-hour "X-Men: Apocalypse Unearthed" documentary.
X-Men: Apocalypse can also be pre-ordered for $14.99 from Vudu, Google Play, and Microsoft Movies & TV (includes the 1-minute extra "The Four Horsemen").
About X-Men: Apocalypse:
Jennifer Lawrence, Michael Fassbender and James McAvoy lead
a powerhouse cast in director Bryan Singer's extraordinary follow-up to
X-Men: Days of Future Past. After thousands of years, Apocalypse – the
world's first and most powerful mutant – has awakened to find a world led
by humans. Intent on cleansing the Earth of mankind, he recruits a group of
mutants to create a new world order. In a desperate race to save humanity,
Professor X (McAvoy) leads the young X-Men in an epic showdown – against an
unstoppable enemy – that will determine the fate of the world.