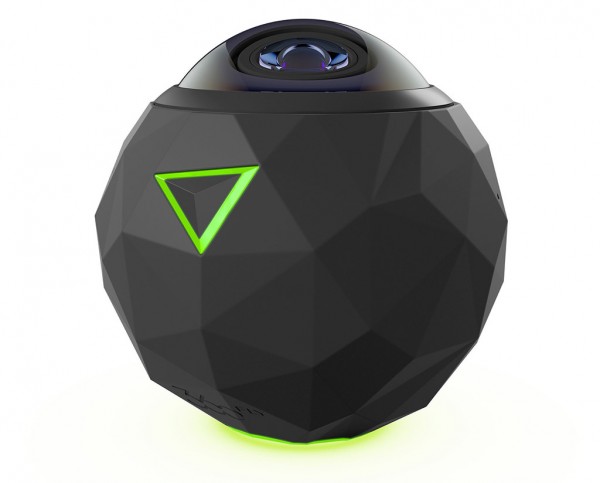 360fly, Inc.'s single-lens, 360-degree 4k camera just recently released to stores in the US, and now the company has announced plans to expand globally with the upgraded model. The 360fly 4k camera captures seamless 4k video with interactive and mobile virtual reality viewing capabilities, at nearly four times the resolution of its predecessor the 360fly HD.
The 360fly 4k features live-streaming through the LIVIT mobile app, an optional First-person POV (Point-of-View) mode, time-lapse video mode in up to 60-second shutter intervals, and telemetry with a built-in GPS sensor that can track location, altitude, and speed. The camera is also waterproof down to 30 feet.
The 360fly 4k camera retails for $499 and is available at retailers such as Best Buy, Target, REI, Dick's Sporting Goods, and Walmart. The camera will also be available in regions of Europe, Australia, New Zealand, Mexico, Latin America, Canada, South Africa and China.
New and upgraded features on the 360fly 4K:
 LIVIT Live Streaming: In partnership with LIVIT, camera users can live stream their 360-degree content across the LIVIT mobile app – so your friends and family can see all the action in real time; no editing or uploading required.
Front-Facing Cam ("First-person POV Mode"): Not all situations require a 360-degree field of view. During those times, 360fly 4K users can select "POV Mode" to record video or capture a photograph in the traditional point-and-shoot style. "POV Mode" records in a 16:9 aspect ratio at 2560×1440-pixel resolution, with a field of view of 178×100 degrees (204 diagonal).
Time-Lapse Video Mode: Tell a story in a dramatic fashion by capturing a 360-degree time-lapse video. Users can select 0.5, 1, 2, 5, 10, 30 or 60-second shutter intervals.
Telemetry: The 360fly 4K camera features a built-in GPS sensor to tag locations, an altimeter, and an accelerometer – all powered by an advanced Qualcomm Snapdragon processor. Users can track altitude and speed, and use third-party applications to overlay the data into their existing 360-degree video content.
Expanded Internal Memory:  The 360fly 4K camera boasts 64GB of internal memory. With increased storage, there's no need to pause your adventures to offload video.
OnePush™ Button Color-Coding: For clearer visibility and mode recognition, the 360fly 4K camera features an enhanced design with color-coded lighting around the OnePush button and the bottom ring of the mounting dock.