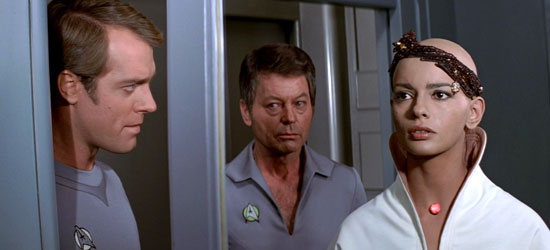 DirecTV and AT&T U-verse TV customers will get a free preview of HDNet Movies starting on Thursday, May 12 and ending on Wednesday, May 18.
During the preview period viewers can enjoy a Star Trek movie marathon (May 14 & May 18), the Slap Shot film series back-to-back (May 14), and a triple feature of Stephen King film adaptations (May 13) including 1983's Cujo.
And, for the first time on HDNet the network will air the Jonathan Levine-directed film 50/50 starring Joseph Gordon-Levitt, Anna Kendrick, and Seth Rogen (May 12), as well as the 1957 John Wayne film Jet Pilot (May 15 & May 16), Look Who's Talking Now starring John Travolta and Kirstie Alley (May 12), and Stephen King's Thinner (May 13 & May 14) — all new films for May.
It might be time to clear some space on your DVR to record some HDNet Movies during the preview period. See the full schedule from HDNet Movies below.
On DirecTV, HDNet Movies can be found on Channel 566 and on AT&T Uverse Channel 1107. The channel, as always, is offered in HD.