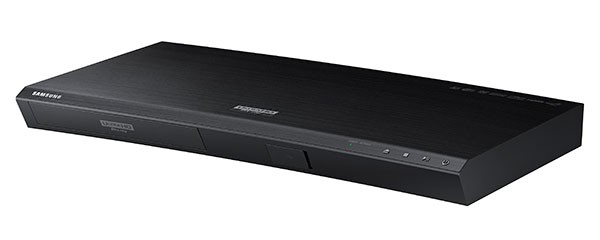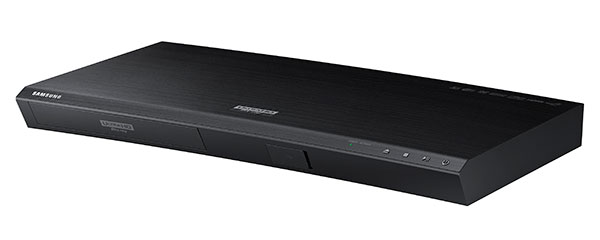 There's only one Ultra HD Blu-ray player currently available in the U.S., and it just earned UHD Premium Certification from the UHD Alliance. The Samsung UBD-K8500 plays newly-released Ultra HD Blu-ray Discs that offer up to four times the resolution of conventional Blu-ray players.
But the UHD Premium Certification requires more than just an increase in video resolution. Standards in color gamut (the UBD-K8500 supports up to 64x more color depth), peak luminance, black levels, and high dynamic range (HDR) specifications also have to be met.
The UHD Premium Certification also makes recommendations for immersive audio and other features.
"We are honored that our first Ultra HD Blu-ray player, which provides the ultimate cinematic experience, has received Premium Certification from the UHDA," said Jim Kiczek, Vice President of AV Marketing.
The UHD Alliance started certifying devices in early January with the UltraHD Premium logo pictured below. Throughout the rest of 2016, the Samsung UBD-K8500 will be recognized as UHD Premium Certified.
The UHD Premium Certification was created to reduce consumer confusion and help ensure consistency between buyers, sellers, and manufacturers.


Source: Samsung