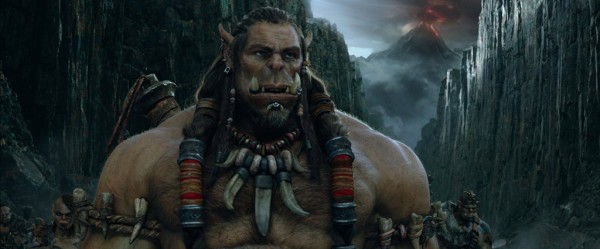 One of the most-anticipated action films of the summer is no doubt Universal Pictures' Warcraft, based on the role-playing game and franchise from Blizzard Entertainment. IMAX 3D theaters will have special early screenings of Warcraft a day before the film officially opens nationwide on June 9th.
Those who attend the special previews at AMC will get to see 10 minutes of exclusive behind-the-scenes footage, interviews from the red-carpet premiere, and will receive an event lanyard and mini one-sheet.
The screenings are scheduled for Wednesday, June 8 at 7 p.m., and will be available at 12 AMC locations in 10 different markets. (See location list below.)
Tickets will be available at the box office, but those who want to be sure to get seats should purchase online at amctheaters.com/imax starting May 6th.
Participating AMC locations:
Boston
AMC Loews Boston Common 19
Chicago
AMC Showplace Village Crossing 18
Dallas
AMC North Park 15
Houston
AMC Gulf Point 30
Kansas City
AMC Town Center 20
Los Angeles
AMC Century City 15
AMC Universal Citywalk 19
New York
AMC Empire 25
AMC Garden State 16
San Francisco
AMC Metreon 16
Seattle
AMC Loews Alderwood Mall 16
Washington D.C.
AMC Tysons Corner 16