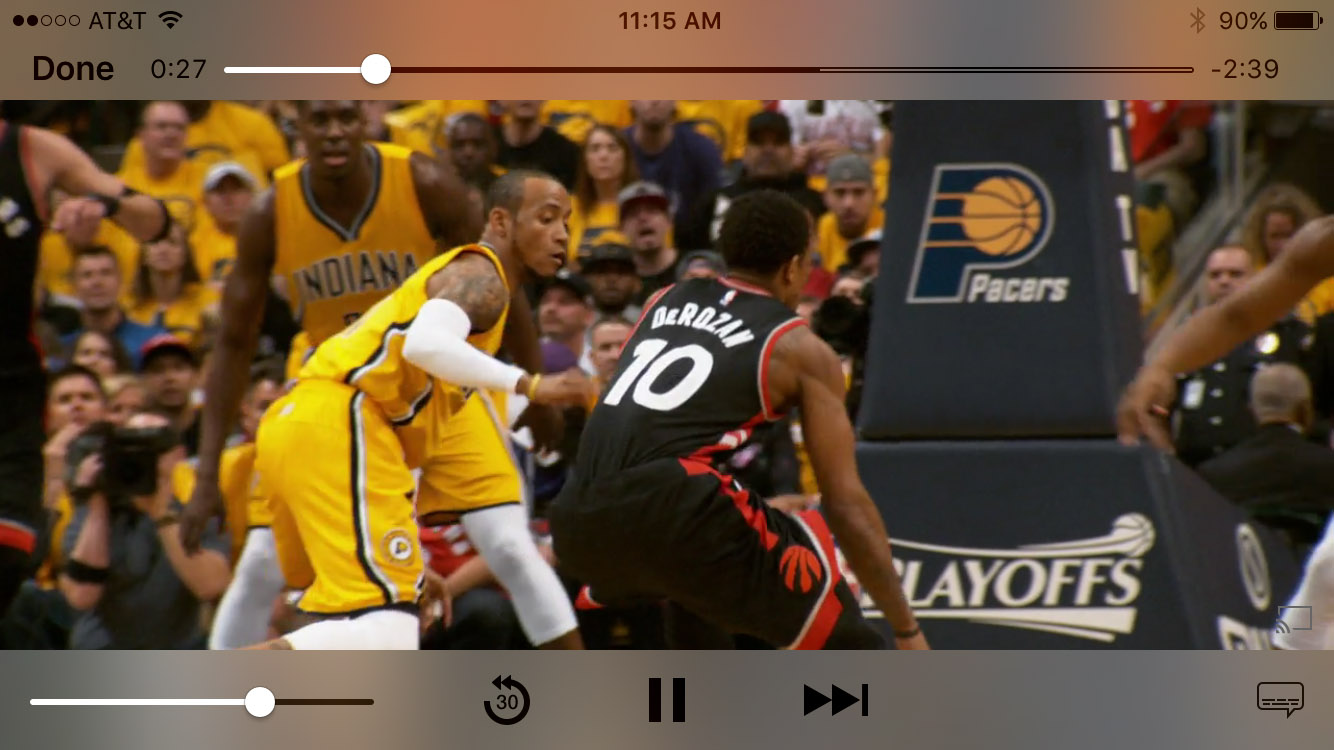 We're right in the middle of the first round of the 2016 NBA Playoffs and it might be time to update your NBA app with the latest version. The update brings several new playoff features including a Playoffs Bracket that shows you all teams in the playoffs in an easy-to-view graphic.
To aggregate social media activity, the new NBA app has also added the Playoffs Pulse that streams the latest trends.
And, a new Playoffs Series Hub includes player and team leaders so you can see who it dominated the court.
To get to the new features navigate to the Home > NBA section of the app. Then, thumb through the header to find Videos, Schedule, Top Stories, Playoff Leaders, Player Tracking, Twitter, and More News. Under the Series Hub section you can also find social media content by sliding to the #NBAPlayoffs section.
The latest NBA app is available for both Android and iOS devices. The Version 6.09 app for Android devices is a 46MB file and requires Android 4.0 or higher. The Version 2015.2 app for Apple devices is a 66MB file and requires iOS 8.0 or higher.