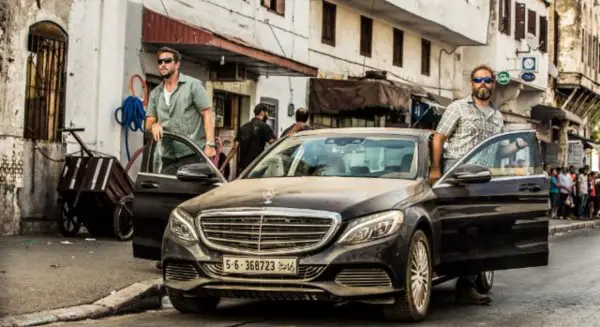 Paramount Home Media has announced the release dates for Michael Bay's 13 Hours: The Secret Soldiers of Benghazi — the story of six elite ex-military operators who defended a U.S. diplomatic compound on September 11, 2012.
The film stars John Krasinski, Pablo Schreiber, and James Badge Dale with screenplay written by Chuck Hogan based on the book 13 Hours: The Inside Account of What Really Happened in Benghazi by Mitchell Zuckoff.
13 Hours: The Secret Soldiers of Benghazi will be released to Digital HD on May 24th, followed two weeks later by Blu-ray, DVD, On Demand and other rental options on June 7th, 2016.
The Blu-ray Combo Pack may be worth the wait. Not only does the 3-disc edition include a DVD and Digital HD UV copy of the two-hour, twenty-four minute film, it also features over an hour of bonus content such as behind-the-scenes footage and interviews with the six ex-military operators involved in the attack.
The Blu-ray edition is formatted in 1080p with an English Dolby Atmos soundtrack (backwards compatible with Dolby TrueHD), as well as English 5.1 Discrete Dolby Digital and English 2.0 Discrete Dolby Digital tracks.
13 Hours: The Secret Soldiers of Benghazi 3-Disc Edition
Disc #1 – Blu-ray
· Feature film in high definition
Disc #2 – Blu-ray
· For the Record: Finding the Truth Amid the Noise
· Uncovering Benghazi's Secret Soldiers
· Preparing for Battle: Behind the Scenes of 13 Hours
Disc #3 – DVD
· Feature film in standard definition