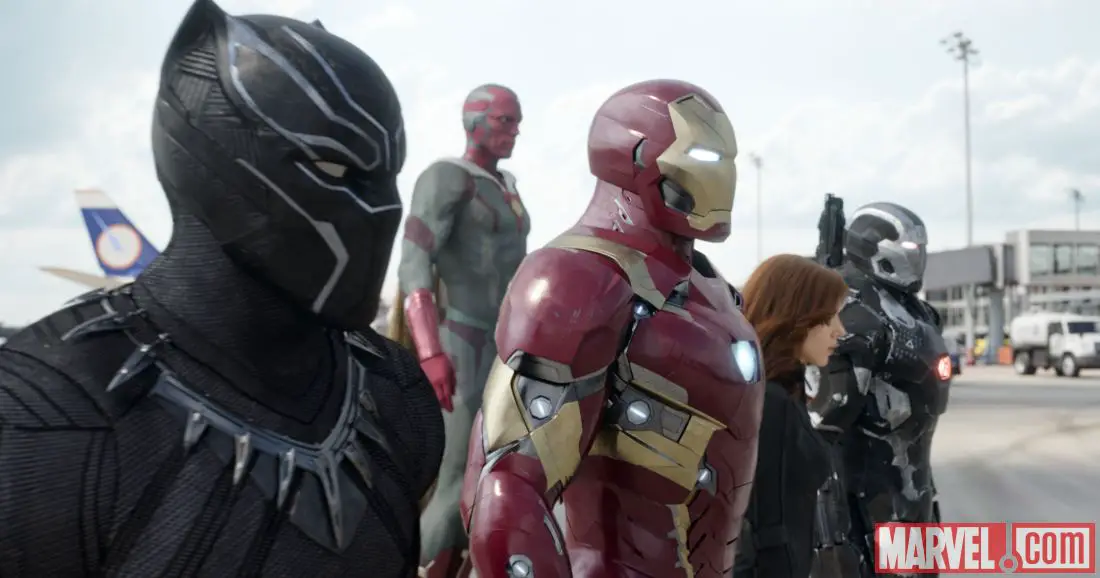 Marvel has released nine new photos that capture the making of Captain America: Civil War behind-the-scenes. The photos reveal several of the super heroes and villains featured in the upcoming film including Iron Man (Robert Downey Jr.), War Machine (Don Cheadle), Scarlet Witch (Elizabeth Olsen), Black Widow (Scarlett Johansson), Winter Soldier (Sebastian Stan), and others.
Marvel previously released four photos from the set — one of which features the character Crossbones (played by Frank Grillo), and last December when they revealed Black Panther (Chadwick Boseman) among eight set photos.
In the film, Captain America (played by Chris Evans) and Iron Man butt heads after collateral damage and accountability causes a rift within the Avengers.
Captain America: Civil War releases to theaters in the US on May 6th, 2016.