Netflix has quite a few movies and TV shows now available in Ultra HD, and with the saturation of 4k TVs on the market it's becoming more commonplace to stream in resolution that's 4x higher than the previous 1080p standard. But knowing Netflix titles can stream in Ultra HD and actually viewing them in Ultra HD can be two different things. There are also some steps you might want to take to maximize the quality of Ultra HD from Netflix.
Here are some tips for streaming Netflix titles in 4k Ultra HD.
Subscribe to Ultra HD from Netflix
The first thing you need to do is make sure you are actually subscribed to Netflix's Ultra HD service. The upgrade in video quality costs more than previous plans that start at $8.99 per month. To be sure go to your Netflix account and make sure you paying for the $11.99 per month plan.
Find Ultra HD titles on Netflix
When searching for titles on Netflix that are in 4k look for a badge that says "Ultra HD" in the top left area of the screen. This ensures the title is available to stream in 4k. Haven't seen one yet? Look for the Netflix original Better Call Saul or the new original film Crouching Tiger, Hidden Dragon: Sword of Destiny and if your account is Ultra HD-enabled the badge should show up.
Be sure to have sufficient Internet Speed
Netflix suggests a minimum of 25 megabits-per-second to stream Ultra HD, but you can get away with slower rates if there aren't a bunch of other devices streaming at the same time. We've heard 4k will stream as low as 10Mbps if the connection is consistent, but you may need to upgrade your service if you get a lot of hiccups.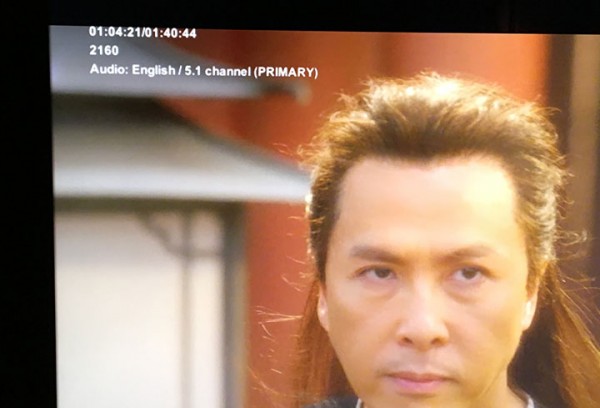 Check your TV's Info
To be absolutely sure you are streaming in Ultra HD click on your 4k TV's "Info" button or go to the TV's menu and turn on "Info." This should display the current video and sound format the stream is receiving. If 4k, the video format should say 2160. The image above if from a Samsung SUHD, but depending on brand the Info area may look different. The movie's timeline progress is also usually displayed.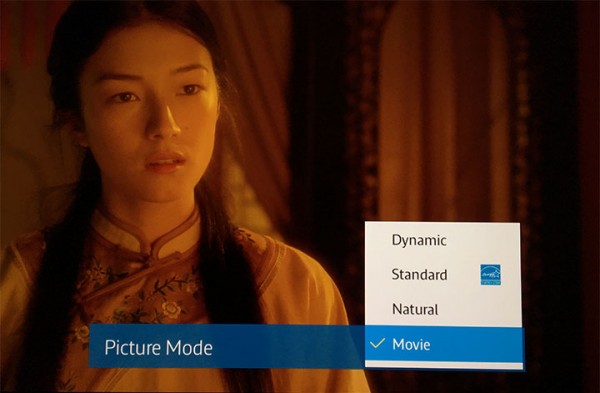 Change your Picture Mode to Movie
We suggest changing the TV Picture Mode to "Movie" for films and most Ultra HD content. We tested Netflix's new original Crouching Tiger, Hidden Dragon: Sword of Destiny and it looked horrible in any other mode. Typical TV Picture Modes include Standard, Dynamic, Movie, and Natural. But for 'Sword of Destiny,' and other feature films, switch to "Movie" to really enjoy the subtleties in cinematography. We also suggest "Movie" mode for most series shows in Ultra HD including Marvel's Daredevil and Marco Polo.
Set up a decent Audio System
Flat TVs for the most part have really weak audio systems. There are exceptions, of course, in higher-end flat screens. But for most TVs we suggest a premium surround sound system or sound bar for enhanced viewing of movies with Dolby Digital Plus 5.1 channel audio.