Note: This preview has passed. Here's info this weekend's HBO/Cinemax preview that includes the Game of Thrones Season 6 premiere.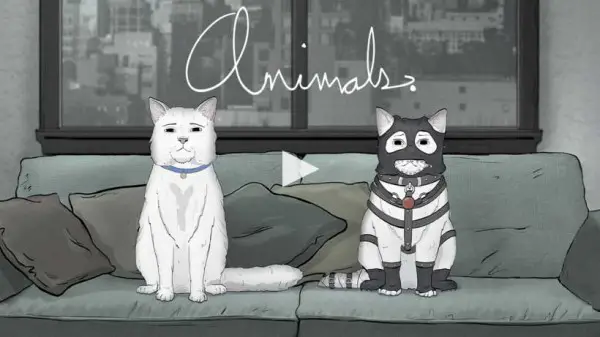 Time to clear some storage space on the DVR! HBO and Cinemax are offering free previews all this weekend through many television service providers including AT&T's U-Verse, DirecTV, Dish Network, Midcontinent, and Verizon FiOS TV. Comcast Xfinity TV subscribers are also confirming the preview in some markets.
The free previews for most subscribers started on Friday, Feb. 19 and will run through Monday, February 22.
Check your guide to see if you're getting the Cinemax & HBO previews this weekend. If you are, please let us know in the comments.
HBO is promoting their new animated series "Animals" (pictured above) for mature audiences that focuses on rats, pigeons, cockroaches and other creatures that live in Earth's least-habitable environments.
HBO and Cinemax ran a similar free preview period last summer, during which time AT&T U-verse, Comcast Xfinity TV, Cox, DirecTV, Dish, and Verizon FIOS were among the participating TV service providers.
[Correction: Friday was misdated as Feb. 20. Thanks Dudley.]