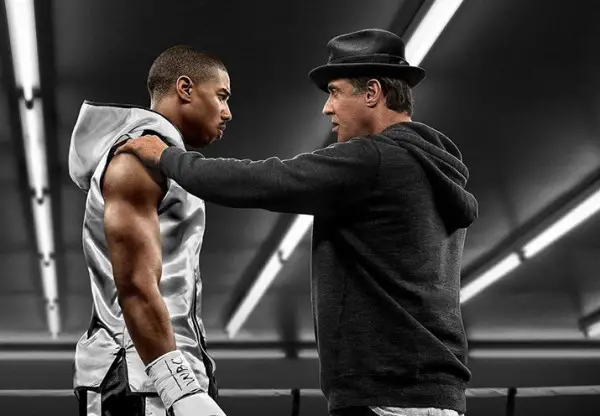 Warner Bros.' blockbuster drama Creed has been released to Digital HD, two weeks ahead of the Blu-ray, DVD and rental options on March 1st. The feature film, starring Michael B. Jordan and Sylvester Stallone, was nominated for an Oscar (Best Performance by an Actor in a Supporting Role – Sylvester Stallone).
The Digital HD purchase from iTunes and Vudu includes the Bonus Featurettes "Becoming Adonis" and "Know the Past, Own the Future," along with a selection of deleted scenes.
Buying Creed from Microsoft Video includes the 3-minute bonus featurette "Generations."
The Digital HD format is $14.99 from most video services with the exception of Verizon where it's priced at $15.99.
Here's a look at where to buy Creed in Digital HD.
Creed Digital HD Price Comparison
Amazon Instant Video – $14.99 (SD) $14.99 (HD)
Apple iTunes – $14.99 (SD) $14.99 (HD) – includes iTunes Extras
Cinema Now  – NA
Google Play – $14.99 (SD) $14.99 (HD)
M-Go – $14.99 (SD) $14.99 (HD)
Sony Entertainment Network – $14.99 (SD) $14.99 (HD)
Verizon FiOS On Demand – $15.49 (SD) $15.99 (HD)
Vudu (Walmart) – $14.99 (SD) $14.99 (HD/HDX) – includes Bonus Content
Microsoft Movies & TV (formerly Xbox Video) – $14.99 (SD) $14.99 (HD)
Xfinity TV (On Demand) – $15.99 (SD) $15.99 (HD)
View more price comparisons on other popular digital movie releases.
*Prices at time of article publication.