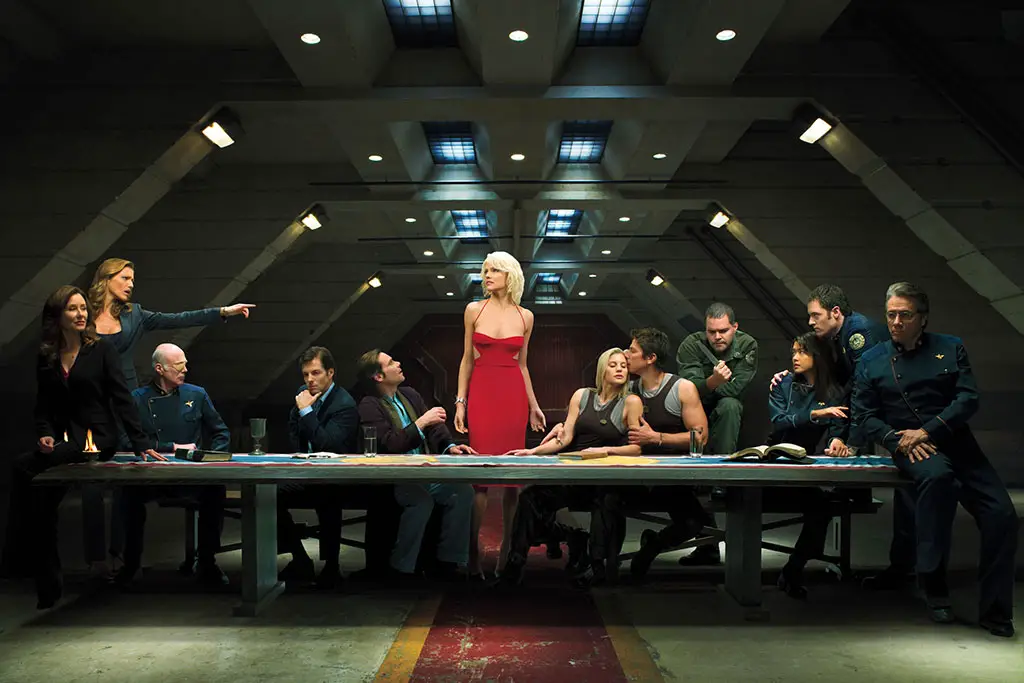 Hulu has acquired streaming rights to Sci-Fi's entire catalog of "Battlestar Galactica" series, the "12 Monkeys" television series, the hit 80's show "Saved By the Bell" and children's series "Bob the Builder," "Thomas and Friends" and "Barney."
The company's distribution deal with NBCUniversal already has "Battlestar Galactica" episodes streaming, along with "Saved By the Bell" and the aforementioned kid's shows.
Starting on Feb. 24, Hulu will offer the entire first season of "12 Monkeys" — about two months ahead of the premiere of Season 2 on Monday, April 18. That show will premiere exclusively on Hulu.
"Battlestar Galactica" series available to stream include all 24 episodes from the original 1978 series, the 2003 mini-series, and the 2004 TV series.
Hulu's parent companies include 21st Century Fox, Disney, and NBC Universal.
The new shows are available for Hulu paid subscribers only. The base service for Hulu with limited commercials is $7.99 per month, while commercial-free subscriptions cost $11.99 per month.
Hulu also offers access to Showtime's over-the-top service SHOWTIME for an additional $8.99 per month.