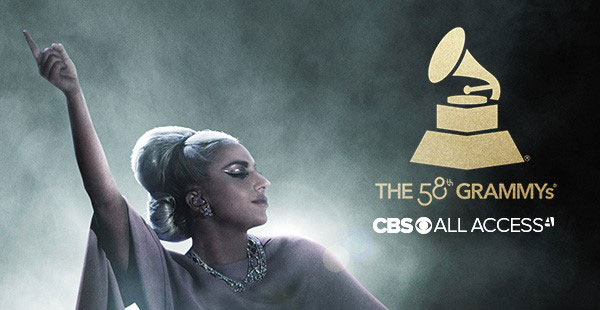 Need to watch this year's Grammys on the go? CBS plans to live stream the 58th Grammys Awards on their over-the-top CBS All Access platform. The event will be available live in select markets across the U.S., streaming from local CBS affiliates to All Access subscribers.
The Grammys, airing Monday, February 15th at 8:00 ET/5:00 PT, will feature performances by Adele, Kendrick Lamar, Taylor Swift, and Lady Gaga.
CBS's All Access service provides current, previous, and classic TV shows on-demand, as well as local live streaming of CBS local stations in select markets across the U.S. New episodes are available the day after airing on broadcast television.
The service is available on streaming media players such as Roku, Chromecast, Apple TV, and Amazon Fire TV, PCs, Xbox One, and mobile devices running iOS 7+ or Android 4.0+ operating systems.
CBS is offering a 1-week trial of CBS All Access for new members.