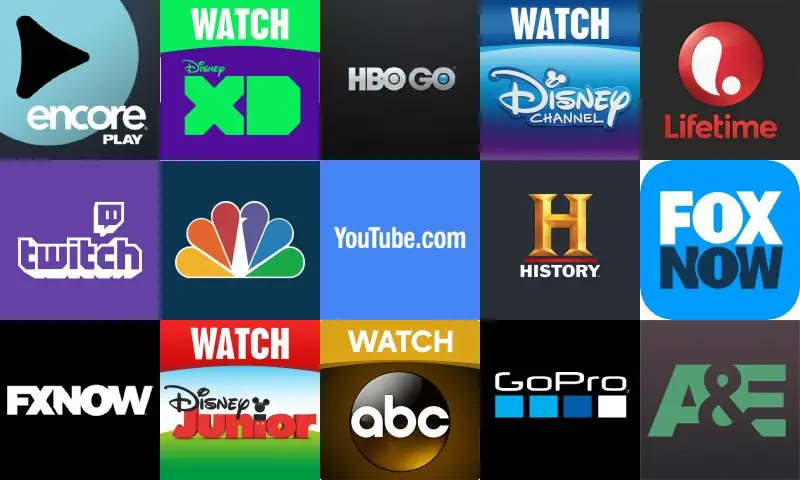 If you've got an Amazon Fire TV player there are quite a few apps that have been recently updated with improvements and bug fixes. The apps can be downloaded and updated free of charge, and usually only take seconds to install. Let's take a look at apps that fall into the entertainment category and why you should update them.
HBO NOW & HBO Go
With both of the HBO app updates for Fire TV HBO subscribers can now watch Sesame Street, Pinky Dinky Doo and The Electric Company in the new Kids section. There are also updated reminders of the availability of Parental Controls, and several bugs have been fixed. In addition, with the HBO Now app they have fixed an issue with playback on Kindle Fire devices.
A&E
The new A&E app channel for Fire TV includes performance enhancements and bug fixes.
Watch Disney Junior, Watch Disney XD
The Disney apps for Fire TV have fixed some bugs but also added new games and more levels.
Watch ABC
The Watch ABC app for Fire TV now supports devices running Android 6.0 (Marshmallow), as well as fixing some bugs and improving playback experience.
Twitch
With the Twitch app update for Fire TV user whispers are now live outside of global chat so they're easier to read and respond to. Whisper history is now saved indefinitely, so users can start and stop conversations easily.
GoPro Channel
Users can now browse videos within the video playback screen with the Playlist overlay feature. Next and Previous buttons were added on player controls, and player controls have been optimized.
NBC News
The most recent app for NBC News fixes an issue with blank story pages showing up. In addition, the app has an enhanced layout for easier readability and improved performance and stability.
FX NOW
The latest update to the FX NOW app for Fire TV improves the video playback experience, and, tune-in information is prominently displayed so users can easily see what time their favorite FX original series are airing.
More Fire TV App Updates
Other apps with recent updates that we suggest downloading include YouTube (bug fixes), STARZ Play (enhancements and bug fixes), FOX NOW (live TV updates), Lifetime (performance enhancements and bug fixes), ENCORE Play (performance enhancements and bug fixes), Plex, Pluto TV (bug fixes),