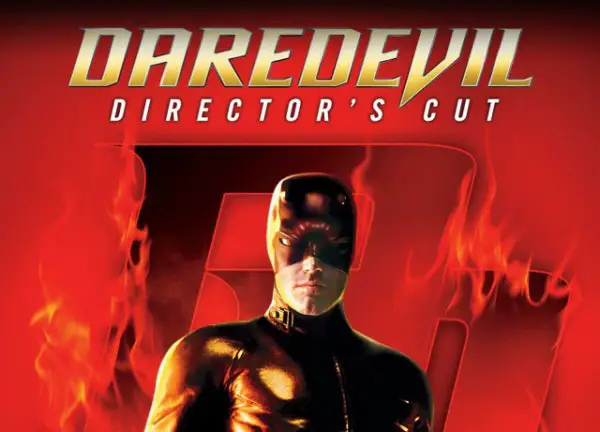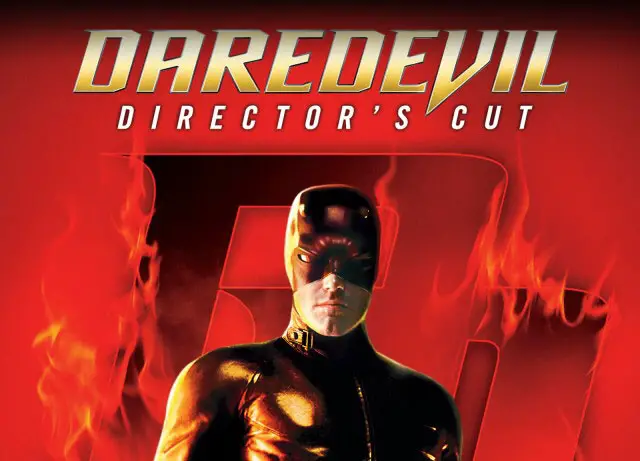 Daredevil (2003) hasn't exactly become a cult hit for fans of superhero films (getting only 2 stars out of 5 on the Rotten Tomatoes meter), and is certainly not as dark and dramatic as Netflix/Marvel's Daredevil TV series. But there are some redeeming qualities to the movie (some good fight scenes, special effects), and if you like Ben Affleck, Jennifer Garner and Colin Farell (with no hair) they get plenty of screen time.
At $3.99 for the Digital HD copy (Reg. $14.99) on iTunes the 133-minute Director's Cut of Daredevil adds another 30 minutes to the original 103-minute theatrical version of the film. That's a lot more footage from director Mark Steven Johnson and certainly worth a look. But man, it's hard to get past the awful soundtrack and bad mix of comedy and action that already make this movie unbearable.
If anyone has seen it, can you let us know if the extra 30 minutes is any good?
The Full HD (1080p) file from iTunes is a 5 GB download, while the smaller 720p version is a 4.59 GB file that can can be downloaded or streamed from iTunes to save hard drive space. Audio is offered in Dolby 5.1 surround sound.
Keep in mind iTunes runs on Eastern Time so the deal expires before midnight ET. Here's a clip of the fight scene between Daredevil and Elektra to refresh your memory.