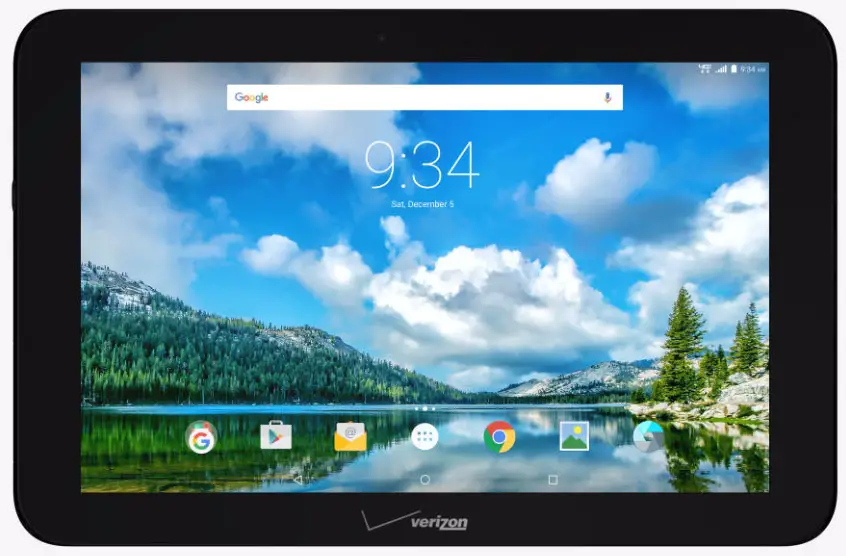 Verizon is now offering the Ellipsis 10 Full HD tablet for $199 (Retail $299) with a two-year 4G LTE contract.
The tablet runs on Android 5.1, features a 10.1″ screen at 1920 x 1200 resolution, and is powered by a 1.5Ghz quad-core processor.
For storage, the Ellipsis 10 comes with 16GB memory (expandable to 32GB via microSD). And, the tablet includes two cameras: a 2MP front camera and 5MP rear-facing camera that can take still photos as well as record video at up to 1080p resolution.
Verizon says the Ellipsis 10 has the largest capacity battery of any 10″ tablet available on Verizon's 4G LTE network, with a large 9100mAh pack that offers up to 25 hours of power at normal operation.
For customers who don't want to pay $199 for the Ellipsis 10 all at once, Verizon offers a monthly payment of $12.49 for 24 months with 0% APR, but in the end will pay the full price of $299.
In the Ellipsis family, the company also offers the Ellipsis 8 and Ellipsis Kids tablets, both offered for $49 each with a two-year contract.