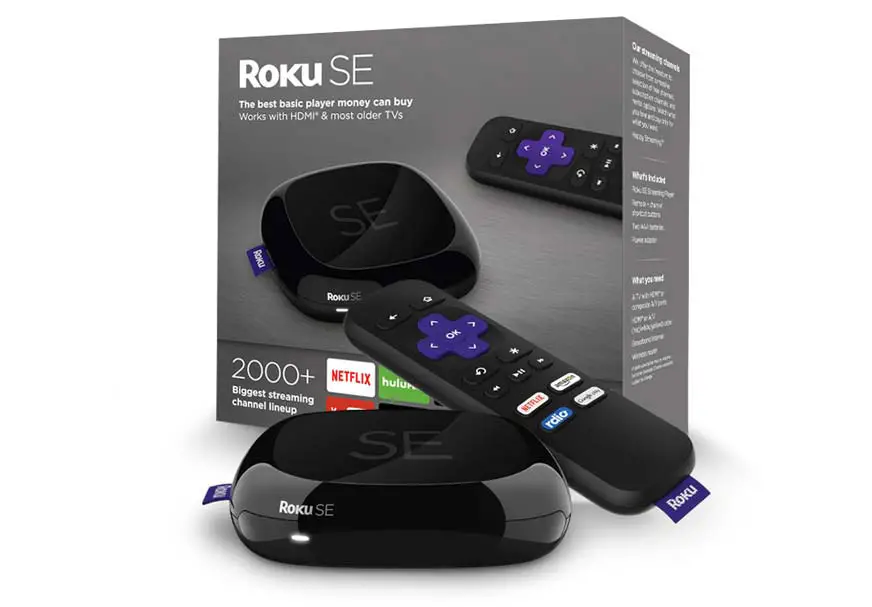 The folks at Roku have introduced a new Roku model that will be available for a limited time starting on Black Friday, November 26th.
After launching the top-of-the-line Roku 4 last month, the Roku SE takes things down a notch for those of us who don't want to spend $150 on a streaming media player.
Priced at a modest $49.99 (the same price as the Roku Streaming Stick), but available for $25 during Black Friday, the Roku SE runs on the latest Roku OS 7, streams up to 1080p video, and includes a feature called Hotel and Dorm Connect for easy wireless setup where log-in credentials are required.
In terms of design, the Roku SE looks pretty much like other Roku players, with rounded corners and slick black finish. For service, the Roku SE has an HDMI port as well as RCA connections for older TVs. Dolby 7.1 and 5.1 surround are supported via HDMI pass through.
The Roku SE will only be available for a limited time during Black Friday weekend online, and at select stores in the US starting November 26th.
Note: The Roku SE is pretty much the Roku 1 (Introduced Sept. 2013) in terms of specs and features.