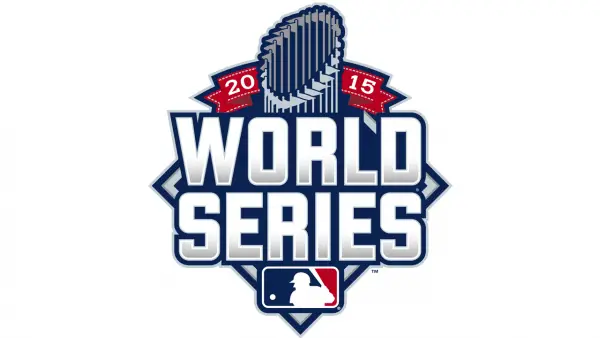 The Kansas City Royals will head to their first back-to-back World Series after clinching a tight 4-3 win over the Toronto Blue Jays on Friday. The Royal's Eric Hosmer was named the Falken Tires "High Performance Player of the Night" for his deep single in the eigth inning that sent Lorenzo Cain sprinting home from first base. Cain should have been given the Usain Bolt "Dash of the Night" as he was tracked by Statcast to reach a peak speed of 20.694 mph.
In the 2015 World Series, the Royals will host a roaring New York Mets team that dominated the National League Championship Series against the Chicago Cubs. The Mets were never behind in the series, led by Daniel Murphy's hot streak of hitting accentuated by hitting home runs in a record six straight postseason games.
The first of the seven game series is scheduled for Tuesday night, October 27th at 8 p.m. ET. Kansas City is expected to start with Edinson Volquez on the mound, while New York will likely begin the series with either Jacob deGrom or Matt Harvey. We'll update the article once the pitching lineup is released. [Update: Harvey (13-8, 2.71) vs. Volquez (13-9, 3.55) in Game 1]
FOX is host to the entire 2015 MLB World Series. All games are scheduled to start at 8 p.m., with pre-game coverage starting at 7:30 p.m.
2015 MLB World Series Schedule