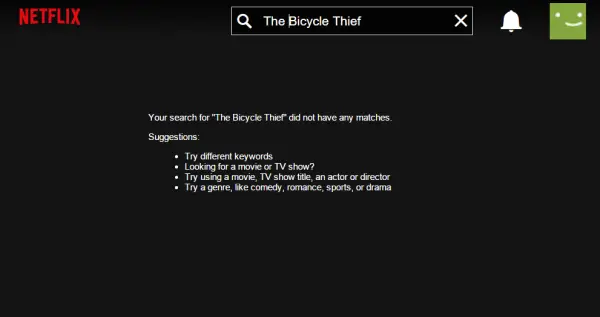 Netflix is being sued in a New York federal court for streaming the classic Italian film The Bicycle Thief by director Vittorio De Sica.
The film became public domain 30 years ago when its copyright was not renewed, but the change in copyright status may apply only to the original Bicycle Thief film with no subtitles.
Thus, it's the version with English subtitles that's in question, considered a "deritive work" and claimed by Corith Films.
In the complaint, Corinth says Page 425 of their 2007 registered copyright "holds derivative rights" to the "sub-titled English language version" of The Bicycle Thief.
If US copyright law holds in this case, the version should be considered a derivative work and therefore protected by law.
The film's original title is Ladri di biciclette, but is also known as The Bicycle Thieves in the UK, and simply Bicycle Thieves in other English-speaking countries.
The Bicycle Thief (as it has been marketed in the US), is landmark example of Italian Neorealism and called the greatest film of all time by some critics.
The film was first available on Netflix in January, 2014, but has since been taken down.
Here's our source for the article (Hollywood Reporter), and here's the complaint from Corinth Films.