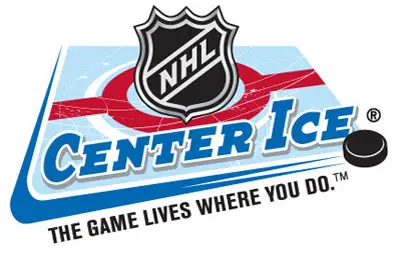 The NHL is currently offering a free preview of NHL Center Ice through most of October. The television services participating in the preview include Bright House, Cablevision Optimum, Comcast Xfinity TV, Cox Communications, DirecTV, Dish Network, RCN, and Time Warner Cable.
Other providers may be offering the preview, so check your local guides to see if NHL Center Ice channels are available. And, make sure you tune-in to the HD feed!
The preview was also supposedly happening on Verizon FiOS, but we've heard in many areas it's either only in SD or not available at all. If you're a FiOS TV subscriber please let us know in the comments if you are getting NHL Center Ice.
The free preview of NHL Center Ice started on October 7th and will end on Tuesday, October 27th.
NHL Center Ice package offers up to forty out-of-market National Hockey League games per week from outside local areas. The package can be purchased in one lump sum or monthly payments through most providers.
NHL Center Ice channels:
DirecTV – Channels 769-785
Dish Network – Channels 625-639
Cable TV: Check your local listings