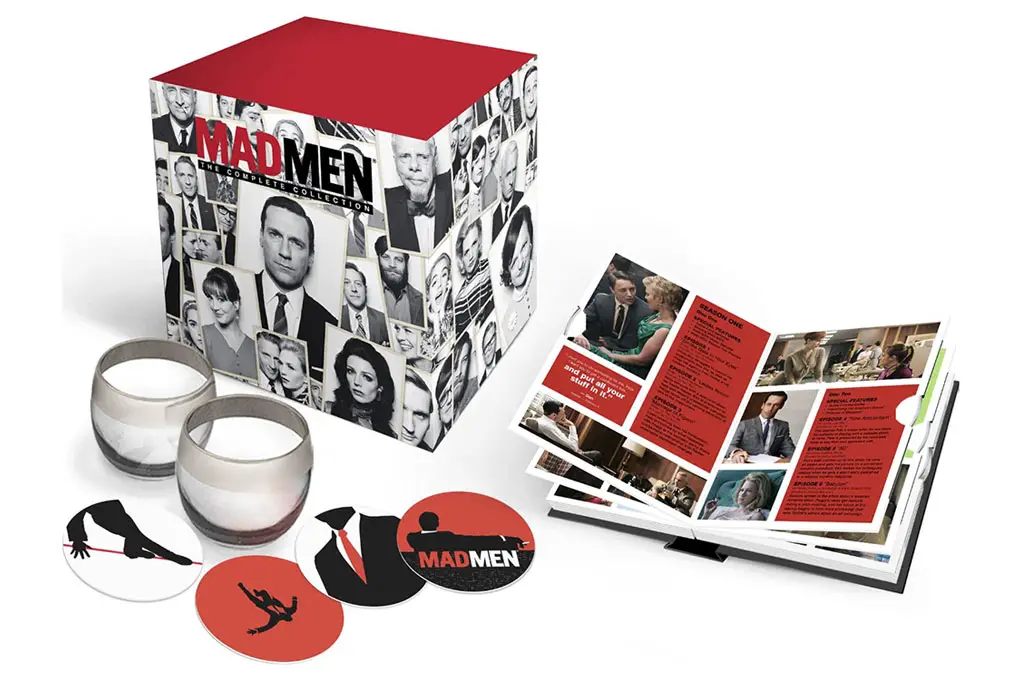 Mad Men: The Complete Collection is now available on Blu-ray Disc in a 23-disc edition from Lionsgate. The boxed-set includes all episodes of the hit AMC show that ran for seven seasons from 2007-2015, along with a printed booklet, shot glasses, special features, and loads of bonus material.
The release of the 'Complete Collection' comes simultaneously with the Blu-ray/DVD release of the second part of Season 7 (The Final Season), that concluded on May 17, 2015.
The Blu-ray Discs included in Mad Men: The Complete Collection are formatted in MPEG-4 video (1080p) at 1.78:1 aspect ratio. Audio is supplied in English DTS-HD Master Audio 5.1 surround sound.
The list price of Mad Men: The Complete Collection on Blu-ray is $209 (DVD $209). Amazon, Best Buy, and Walmart are all selling the edition this week for $119, while Target has it priced much higher at $149. The collection may be priced higher in the weeks following.