Netflix is raising it's monthly streaming subscription plan rate for two-screen customers in the U.S., Canada and Latin America. The service, currently priced $8.99 per month, will increase by $1 to $9.99 per month.
However, according to Netflix, new customers paying $8.99 for the two-screen plan will be able to keep that rate for a year. (See the screenshot below.)
Netflix's SD-only streaming plan will stay at $7.99 per month, and the company's four-stream plan (with 4k service) will remain at $11.99 per month.
What's with the increase, you ask? Netflix will apparently utilize the rate hike to pay for more titles – both distributed and originally produced.
"To continue adding more TV shows and movies including many Netflix original titles, we are modestly raising the price for some new members in the U.S., Canada and Latin America," said Netflix in a statement.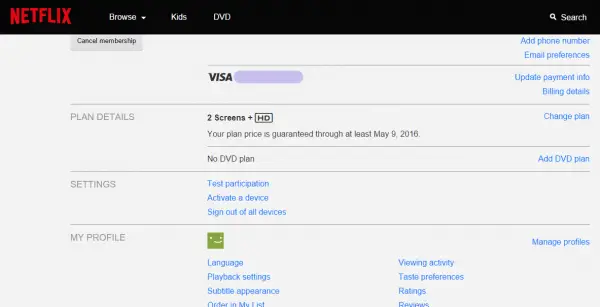 Get more Netflix news on our dedicated channel.