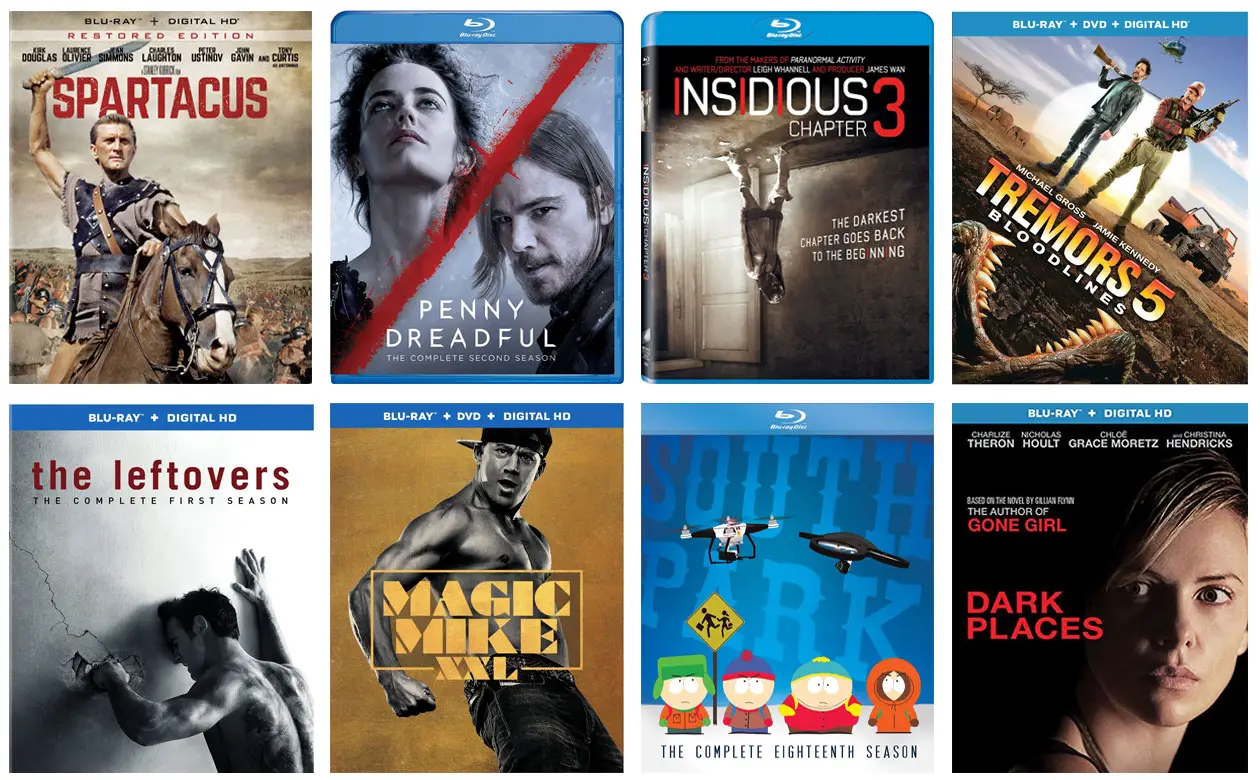 Want to know what's new on Blu-ray Disc this week? Here are our picks for Tuesday, October 6th, 2015. Combo editions with DVD and/or Digital HD copy are indicated below.
Penny Dreadful: The Complete Second Season is now available in a 3-disc edition from Showtime, with all ten 60-minute episodes and special features such as a video production blog, the "Reeve Carney Round Table," interviews, and behind-the-scenes footage. Warner Bros.' Magic Mike XXL has been released to a Blu-ray Combo that comes with a DVD and Digital HD copy, as well as two featurettes and extended dance scene. Universal Pictures Home Entertainment has restored the classic Stanley Kubrick film Spartacus to bring Spartacus: Restored Edition to home theaters; the edition includes a new 7.1 channel soundtrack (English), two new bonus features, and a Digital HD copy of the film with iTunes or UltraViolet. And, the 18th season of South Park is now available on Blu-ray with all ten episodes from 2014.
New on Blu-ray Disc, Oct. 6, 2015
TV
Penny Dreadful: The Complete Second Season
The Leftovers: The Complete First Season [Blu-ray, Digital HD]
South Park: The Complete Eighteenth Season
Vikings: The Complete Third Season
Fairy Tail: Part 17 [Blu-ray, DVD]
Movies
Magic Mike XXL [Blu-ray, DVD, Digital HD]
Spartacus: Restored Edition [Blu-ray, Digital HD]
Tremors 5: Bloodlines  [Blu-ray, DVD, Digital HD]
When Marnie Was There [Blu-ray, DVD]
The Last: Naruto the Movie
Dark Places [Blu-ray, Digital HD]
Insidious: Chapter 3
Bram Stoker's Dracula Supreme Cinema Series (1992)
My Own Private Idaho – Criterion Collection (1991)
Burnt Offerings (1976)
Tut
We Are Still Here
Sharknado 3: Oh Hell no!