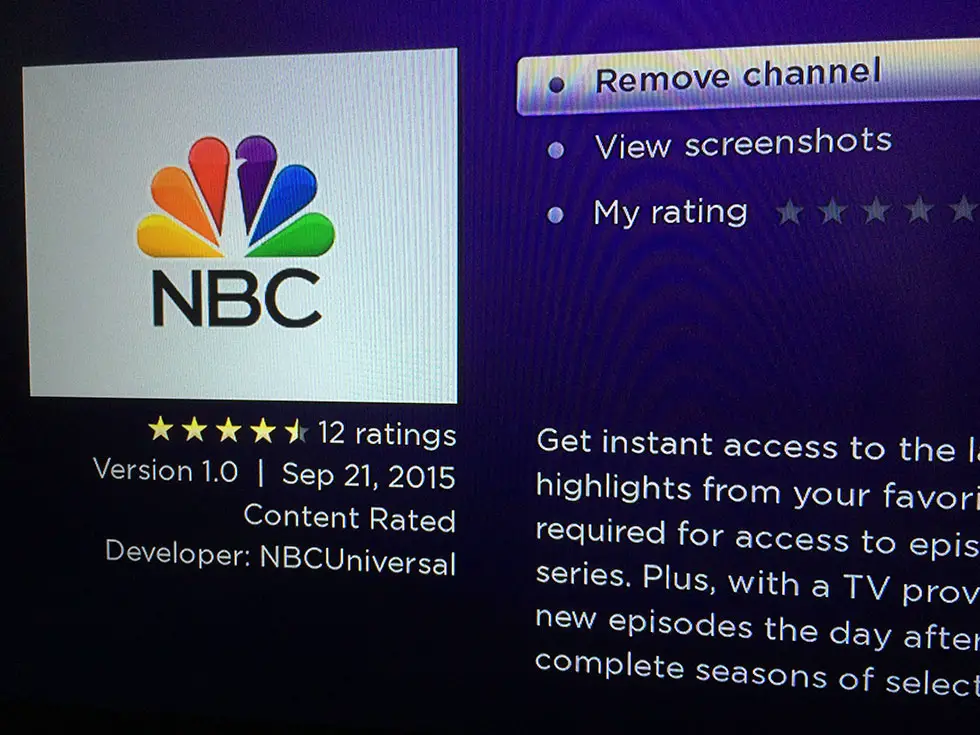 The lineup of Roku app channels is brimming with local TV stations that unless you live in the neighborhood you may not be interested in. But when a national network like NBC releases an app channel heads tend to turn.
Today, version 1.0 of the NBC channel for Roku launched officially launched, bringing new episodes of shows like "The Voice," "Days of our Lives" and "The Tonight Show with Jimmy Fallon" the day after airing.
The streaming NBC channel offers complete seasons of select shows such as "Blacklist" (Season Two is currently available), so viewers can binge watch as long as they like.
The app also streams show premieres such as "Live! The Best Time Ever," as well as trailers, web exclusives,  clips and interviews from upcoming series such as "Heroes Reborn" and "Law & Order: Special Victims Unit."
Advertisements are integrated into episodes and most content, but some shorter clips and trailers are ad-free. Much of the content on the NBC streaming channel has a limited availability time window.
To get the NBC app for Roku just search for NBC or look in the New section of the Channel Store.
The NBCUniversal app instructs television service customers to log-in in order to view more content than those who do not sign-in. However, upon launch, it appears the same amount of content is offered to either party.
To sign-in, press the asterisk button on the Roku remote control while in the app. You'll be directed to go to http://nbc.com/activate/roku and enter the activation code provided. Then, the website will prompt you to log-in to your TV service provider.