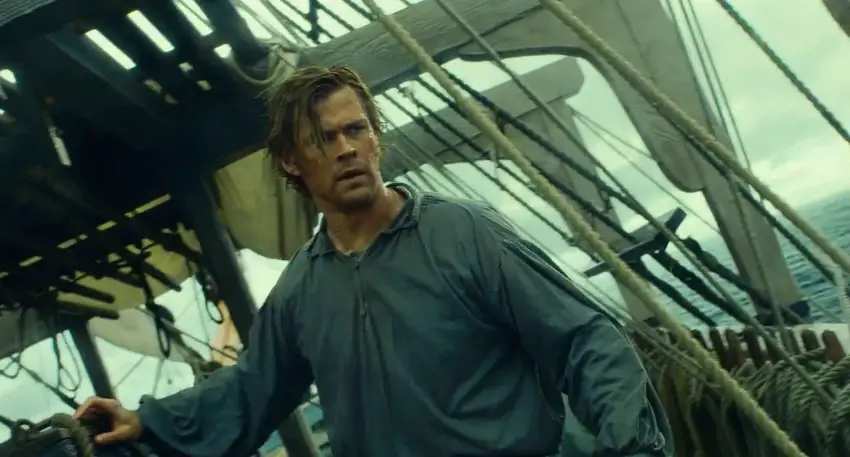 Warner Bros. Pictures has released the third official trailer from Ron Howard's upcoming film In the Heart of the Sea. The two-minute, thirty-second trailer reveals even more of the film's state-of-the-art digital effects and action sequences that no doubt will look best viewed on the big screen.
In the film, Ron Howard tells the story of the myth of Moby Dick, the giant sperm whale that destroys the New England whaling ship named the "Essex," and the aftermath that followed in the crew's fight for survival.
Based on the novel by Herman Nelville, In the Heart of the Sea stars Chris Hemsworth as first mate Owen Chase who records the event in the 1821 publication Narrative of the Most Extraordinary and Distressing Shipwreck of the Whale-Ship Essex.
The film comes at a time when the controversial practice of whaling has been in the news, made more visible by the work of Sea Shepard and other environmental conservation groups that track modern fishing and whaling ships.
In the Heart of the Sea releases to theaters in the US, including IMAX 3D and RealD 3D cinemas, on December 11th, 2015.