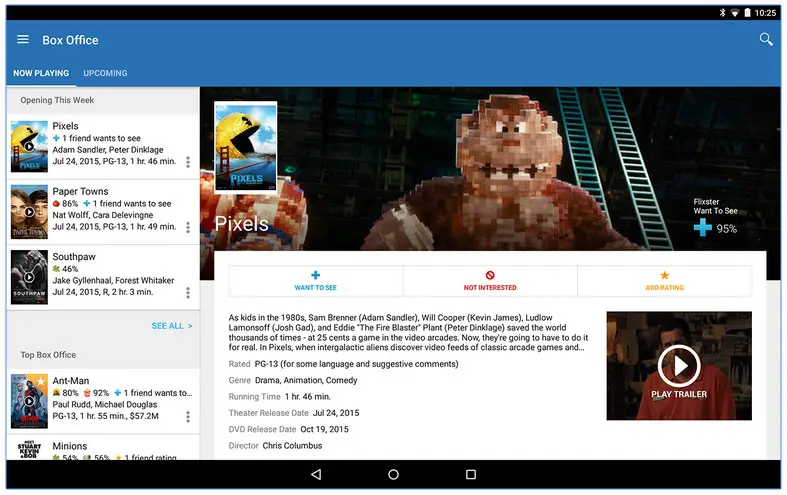 Flixster has released an update for their app on the Android platform that brings several usability improvements including redesigned showtime and movie theater interfaces, enhancements to Netflix integration, notifications, and easier-to-follow reviews from critics and users. In addition, the new Movies by Flixster app update supports movie trailers in HD quality on Android devices running 4.3 or higher.
In a previous update (Version 6.3), the Flixster app added a new widget for devices running Android 4.0 or higher that finds local movie showtimes. The update also adds a swiping ability on the Box Office, Theater, and DVD screens.
Among already existing features, the Movies by Flixster app lets users stream and download movies from the UltraViolet collection, buy tickets from participating theaters, create a "Want to See" list, and use Google Voice Search to find movies and showtimes.
Flixster's website, flixster.com, lets users view showtimes and buy tickets, rent digital titles, redeem digital movie codes, convert discs to digital, and view their collection.
Flixster is owned by Los Angeles-based Warner Bros., a subsidiary of Time Warner.