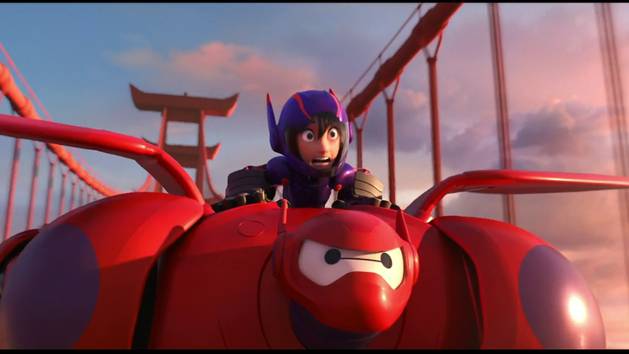 Want to know what the top selling Blu-ray Discs are so far in 2015? Here's a list of the Top 20 ranked by number of units sold. At the very top of the list is Disney's Big Hero 6 with over 2,600,000 copies sold, amounting to over $52M in total consumer spending.
At number two is Lionsgate's The Hunger Games: Mockingjay – Part 1 with close to 3,000,000 units sold and close to $40M in customer spending.
At number three is Fifty Shades of Grey distributed by Universal Pictures & Focus Features. The film sold about 1,500,00 units amounting to approximately $30M total consumer spending.
Following close behind at number four is The Hobbit: The Battle of the Five Armies with 1,343,487 units currently sold (many consumers no doubt still waiting for the release of the Extended Edition).
And, at number five is American Sniper distributed by Warner Bros. Pictures with 1,196,344 units sold.
Top 20 2015 Blu-ray Discs sold (as of August 6, 2015)
| Rank | Title | Units Sold |
| --- | --- | --- |
| 1 | Big Hero 6 | 2,618,744 |
| 2 | The Hunger Games: Mockingjay – Part 1 | 1,971,741 |
| 3 | Fifty Shades of Grey | 1,503,160 |
| 4 | The Hobbit: The Battle of the Five Armies | 1,343,487 |
| 5 | American Sniper | 1,196,344 |
| 6 | Interstellar | 1,099,236 |
| 7 | The Equalizer | 676,727 |
| 8 | Fury | 645,711 |
| 9 | Lucy | 621,727 |
| 10 | Night at the Museum: Secret of the Tomb | 579,209 |
| 11 | Kingsman: The Secret Service | 578,038 |
| 12 | 101 Dalmatians | 509,642 |
| 13 | Penguins of Madagascar | 504,039 |
| 14 | John Wick | 469,372 |
| 15 | Exodus: Gods and Kings | 450,646 |
| 16 | The SpongeBob Movie: Sponge Out of Water | 429,596 |
| 17 | Game of Thrones: The Complete Fourth Season | 426,716 |
| 18 | Gone Girl | 425,368 |
| 19 | Into the Woods | 421,161 |
| 20 | Guardians of the Galaxy | 420,100 |
Source: The-Numbers.com