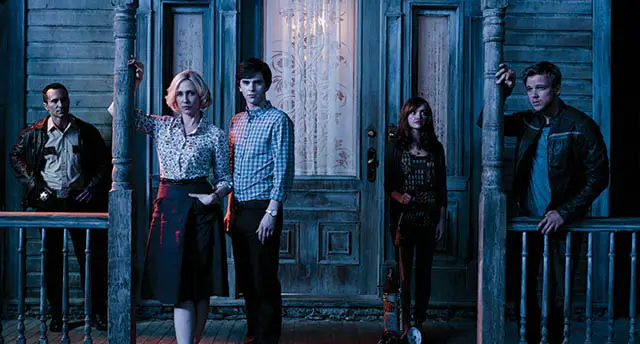 Universal Pictures Home Entertainment has announced the release date for Bates Motel: Season Three on Blu-ray and DVD will be October 13, 2015. In addition to all ten episodes, bonus features on both disc formats include over 30 minutes of deleted material and the behind-the-scenes featurette "A Broken Psyche: Creating Norman."
Bates Motel: Season Three on Blu-ray is formatted in 1080p at 2.40:1 widescreen aspect ratio with DTS-HD Master Audio 5.1 surround sound. On DVD, the film is formatted in 1.78:1 aspect ratio with soundtrack in English SDS.
The Blu-ray Disc also contains a redeemable code for Season Three in Digital HD from UltraViolet.
"After a blissful summer of closeness with his mother in the safe confines of their home, Norman (Freddie Highmore) returns to school and is flooded with fears about what really happened with Blaire Watson. Norma (Vera Farmiga) is forced to face the truth about Norman for the first time and turns for support to the other man in her life, Norman's half-brother, Dylan (Max Thieriot – Jumper). This relationship triggers Norman's jealousy and a new kind of love triangle erupts between Norma and her two sons. When Norma's estranged brother, Caleb (Kenny Johnson – "The Shield") returns to White Pine Bay, the family bond is challenged more than ever. "