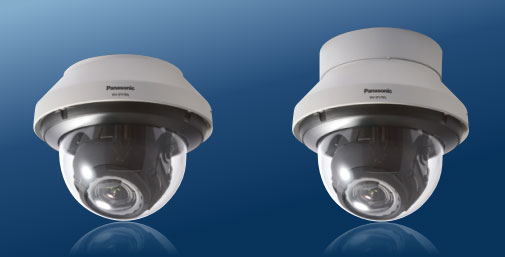 Panasonic is now shipping the first in its new line of True 4k surveillance cameras that feature a 17 to 100-degree field of view, 6X optical zoom lens, and 12 megapixel 4K ULTRA HD imaging sensor. Panasonic boasts the cameras' superior optics produce high quality, consistent imagery across the entire frame, utilizing both a custom-designed lens system and sensor array.
The two Panasonic surveillance models include the WV-SFV781L with outdoor vandal dome, and WV-SPV781L outdoor vandal fixed version. Both video cameras can produce a 12MP image at 15fps, or 4K2K image at up to 30fps.
The True 4k cameras feature high-sensitivity in color at less than 0.3 lux illumination, and a built-in Smart IR-LED and true day/night function for low-light performance in 0 lux environments.
"With the clearest images possible in a 4K security camera, these devices take the first step to enabling a fully end-to-end True 4K solution from image capture to recording to playback," said Charlie Hare, Panasonic's National Category Manager, Security and Mobile Video Solutions.
The True 4K Series also feature an on-board processor with the ability to encode two H.264 recording streams simultaneously, and JPEG modes for efficient compression. The cameras have an SDXC memory card slot for edge recording.
The WV-SFV781L, now available through authorized Panasonic resellers, sells for $3,486. The WV-SPV781L, available August 1, will also sell for $3,486.