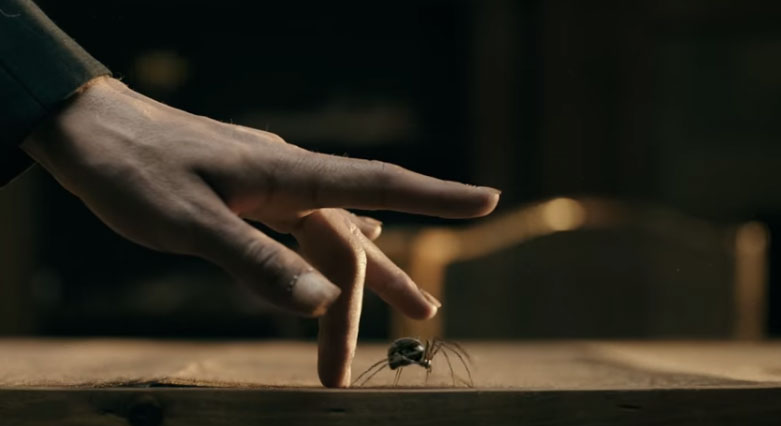 A teaser video posted on YouTube by the user Eleanora Poe (a character reference to "A Series of Unfortunate Events") shows a creepy new Netflix Original Series is coming to the streaming platform in 2016. The 35-second teaser, full of worms, crawlers, and other skin-twitching creatures, also reveals a shadow of the series' antagonist Count Olaf.
Netflix hasn't announced any cast members for the series, and we couldn't find an official production title yet on IMDB. But Netflix is sure to reveal more about the new original production that will hopefully be appropriate for a younger audience, as the book series is.
Paramount/DreamWorks' film adaption of the book titled Lemony Snicket's A Series of Unfortunate Events was released to theaters in 2004. In the film, Jim Carrey starred as the infamous Count Olaf and Jude Law provided voiceover acting for the narrator Lemony Snicket (also the pen name of novelist Daniel Handler).