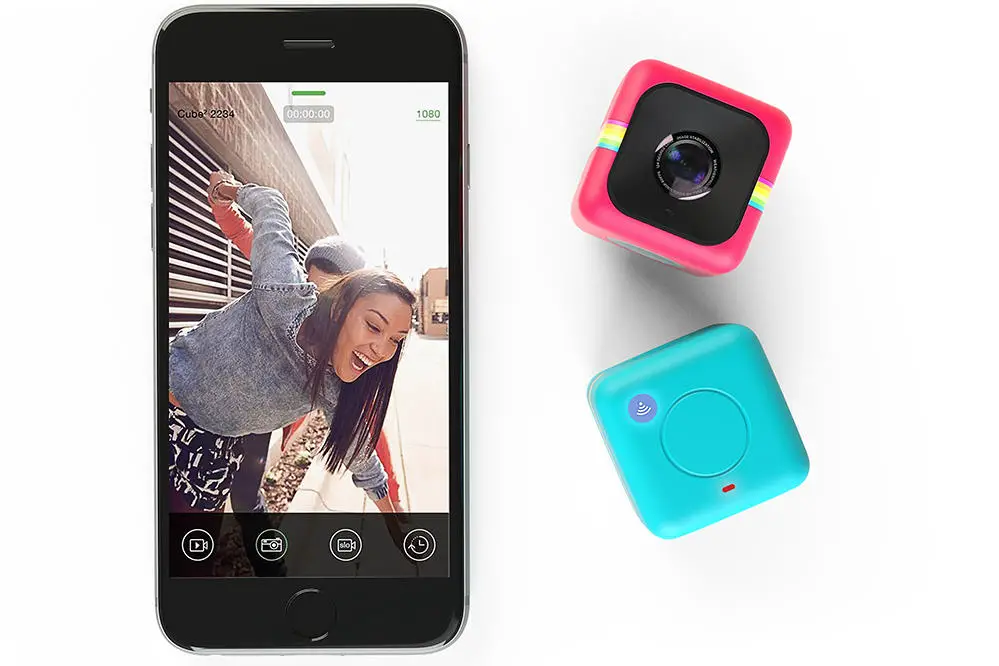 The next generation of the viewer-less Polaroid Cube+ camera includes built-in WiFi, and with it the ability to actually see what you are recording through a connected smartphone or tablet. Through a connected Android or iOS device, users can also control record settings, begin/end recording, capture still images, and edit, save, print, and share videos.
The new Cube+ has improved image stabilization and enhanced low light performance for recording in less-than-desirable lighting situations. And, the Cube+ has increased memory capacity up to a 64GB micro SD card.
The camera, designed by the firm Ammunition, includes a 35mm lens, micro USB slot, SD card slot, and on/off button. The tiny 1.4″ square Polaroid Cube+ can record 1080p Full HD video at 60 frames per second, and take eight megapixel still images.
"We knew we had to take an entirely different approach when we introduced the Polaroid Cube," said Scott W. Hardy, President and CEO of Polaroid.
"The action camera category was – and still is – a crowded space, so the ability to differentiate while adhering to the core values of our brand was paramount," he added.
The Polaroid Cube+ is list-priced at $149, and will start shipping late August. Pre-orders are available at www.polaroidcube.com/cubeplus.