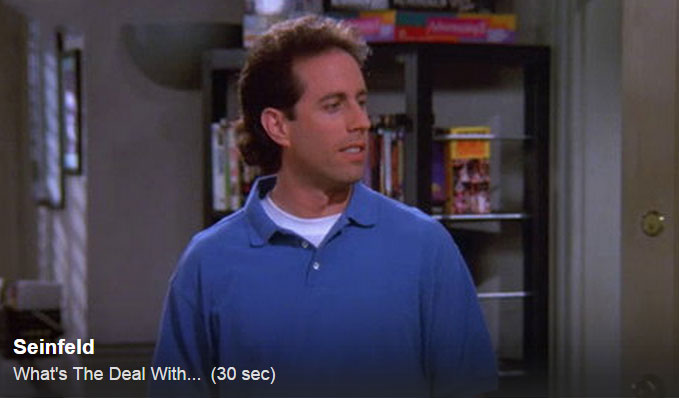 If you've been looking for a reason to subscribe to Hulu Plus for $7.99 per month, how about the fact all episodes of the long-running show Seinfeld are now available to stream? Hulu announced the digital distribution deal with Sony Pictures Television back in April, and marks the first time the series is available in on demand through a subscription-based service.
A Hulu Plus subscription gives customers unlimited access to all nine seasons and 171 episodes of Seinfeld, as well as short samplers like George's famous line "I was in the pool" and Jerry's "What's the deal with…"
Five free episodes are available to non-subscribers who want to try the service, such as "Season 8: Episode 6 – The Fatigues," and "Season 9: Episode 14 – The Strongbox."
"There's no question that Seinfeld has played a major role in TV history, which is why we cannot wait to make all episodes of the series available to stream for the first time ever on Hulu," said Craig Erwich, SVP, Head of Content, Hulu.
Seinfeld Seasons 1 through 9 officially launched on Hulu Plus, Wednesday, June 24.