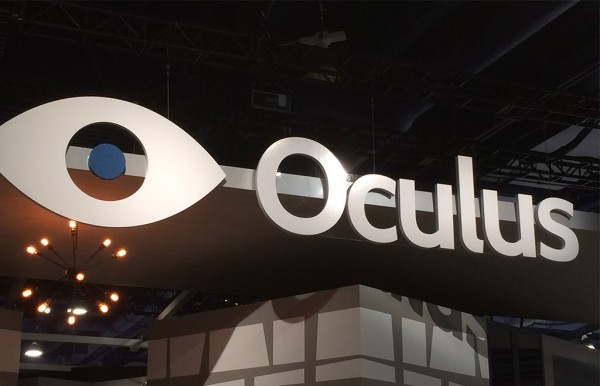 Facebook has finally unveiled the Oculus Rift VR headset, and announced plans to sell the device in the first quarter of 2016. Although a launch price was not revealed, it's expected to sell for less than $1,500 and come with a wireless controller built for the Xbox One gaming console. And, several Xbox One games are expected to support Rift at launch, such as Halo 5: Guardians that will be playable on a virtual screen.
Note, the Xbox One games won't be built for Rift, but rather support playing them in a theater-type environment. Windows will be the only OS supporting the headset upon launch.
In addition, the Rift headset integrates a camera for tracking your movements — all part of the virtual reality experience.
Something else to look forward to are Oculus Touch hand controllers currently in development. The controllers, which can be used in tandem, simulate hand movements in virtual worlds. The current design of the Oculus Touch controller looks a bit like a smart bracelet attached to a joystick.
A partnership between Facebook/Oculus and Microsoft will make sure games running on Windows 10 will work correctly. The new OS launches at the end of July.