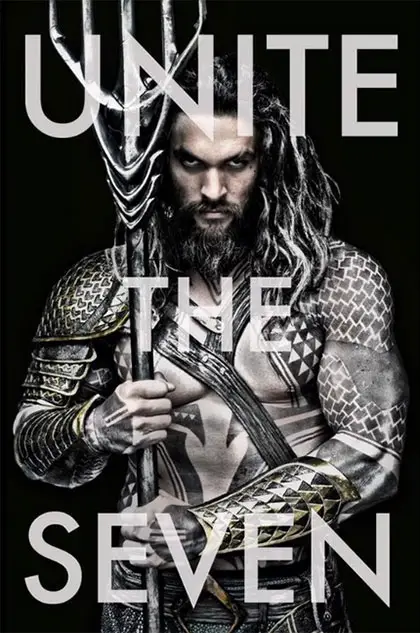 Aquaman has been slated for a 2018 theatrical release and will star Game of Thrones' Jason Momoa as the telepathic ruler of Atlantis. The Warner Bros. Pictures production, based on the DC Comics superhero first introduced in 1941, will be directed by writer/director James Wan (Furious Seven, The Conjuring). The film will be Wan's feature directorial debut, and he will also act as supervisor over the script by Kurt Johnstad (300, 300: Rise of an Empire).
You won't have to wait three years to see Jason Momoa cast as Aquaman, however, as he is first scheduled to appear as the superhero in next year's Batman vs. Superman: Dawn of Justice (see what he looks like as Aquaman in the 'Dawn of Justice' movie poster above). The film will be the first feature to include both Batman and Superman DC comics heroes.
"The Aquaman film will be a major tentpole picture for us and James's span of work has proven him able to take on any manner of project, bringing his incredible creative talent and unique voice to the material," said Greg Silverman, President, Creative Development and Worldwide Production, Warner Bros. Pictures.
Producer Charles Roven said of Wan, "James is not only a great storyteller but can make action truly explode on the big screen."
In the film, Aquaman is committed to protecting the entire globe, while caught between a surface world constantly ravaging the sea and Atlanteans looking to lash out in revolt.